Polyester Powder Coating offers many advantages over traditional wet paint or other coatings and is well regarded as a paint process that gives one of the most durable and high quality finishes available.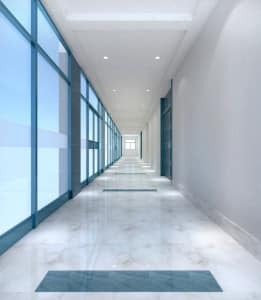 There are thousands of everyday products that are polyester powder coated that we come into contact with every day. Whether it is our home appliances, gadgets, metal furniture or of course windows and doors.  Polyester powder coating protects and gives a durable coating for years to come.
Polyester Powder Coating also offers other advantages f

or the consumer as well as the architect, building designer or manufacturer.

Virtually unlimited colour choice is possible with a range of colours from a variety of powder manufacturers such as Interpon with the RAL and BS4800 Colour Charts, Syntha Pulvin and Pantone finishes.
Powder coating gives a uniform quality finish without "runs" found in wet paints.
Where complex shapes need coating, the powder coating process ensures complete coverage even on shapes with hidden surfaces, curves, angles.
Powder coating gives a long life and protects against corrosion, fading as well as providing gloss and colour retention for many years to come.
Powder coating is clean. It is a process that has been able to keep up with changing environmental pollution changes and policies.
There is minimal waste.Unlike other paint processes no solvents are used in products that are polyester powder coated. Unused or over-sprayed polyester powder can simply be recovered and reused, economically, very easily and above all safely.
Building designers and architects can rely on polyester powder coating to meet most design briefs. It is available in plain colours, varying shades of matt, satin or gloss, metallic and even textured.
For extreme environments such as coastal buildings or chlorine environments polyester powder coating can be tailor made to suit.
There are virtually zero Volatile Organic Compounds in powder coating.