Powder coating colours come in a variety of powders, gloss levels and textures.  As a result, they meet any architectural requirement for colour on windows, doors, curtain walling and other building materials.
Our colour options use the latest application technology in both the pretreatment of extrusions as well as the painting of the surfaces. Any aluminium, galvanised steel, mild steel and other metals suitable for polyester powder coating are therefore protected.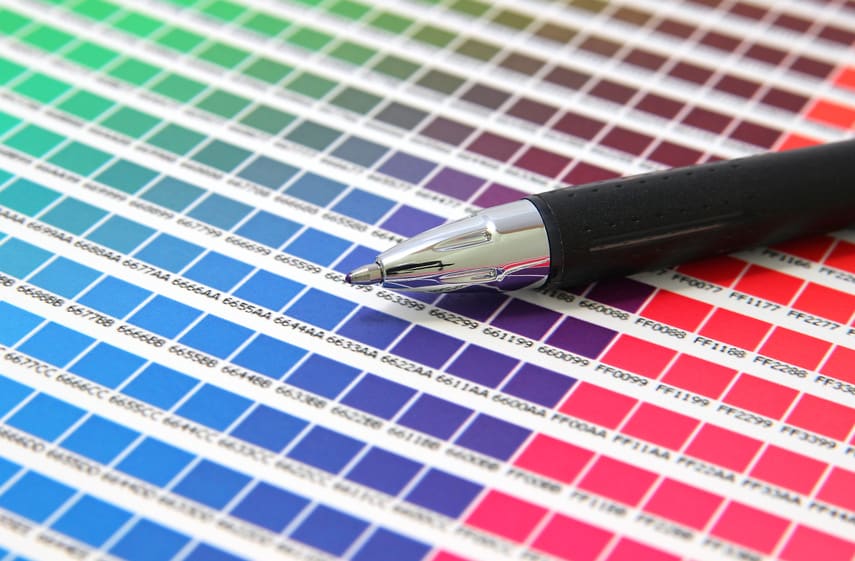 Information about Powder Coating Colours
First of all, our peace of mind service in architectural powder coating offers you certified as well as quality assured powder coating colours for your construction project.  Secondly, we have over 1000 different colours across all the powder products from our world-class manufacturers.
Furthermore, our independent testing, accreditation and certifications allow us to offer standard or bespoke powder coating guarantees.  As a result, we meet standard as well as bespoke specifications.  For instance, projects in exposed locations often need extended powder coating guarantees as well as a marine grade requirement.
Whatever your colour requirements, we guarantee to meet your architectural aluminium, cladding or building requirements for powder coating colours.  We use the top five providers, also approved by them for application of their polyester powders.
By holding a big range of standard colours in stock, we meet fast turnaround times too.  Superior Paint and Powder Coating operate strict production processes, ensuring our polyester powder coatings are of the highest possible standard.
Choose from any of the following brands of powder coated colours also available in different applications, for instance:
Epoxy polyester powder coating.
PVF2 colour coating.
Marine and special guarantee coatings.
Specialist finishes suiting individual applications.
Gloss Levels for powder coating colours.
Every powder coated colour is also available with a gloss level. Some gloss levels form part of a standard range of colours, others are special order colours.  The range of gloss levels offers shades such as:
Matt shade with a 20% and 30% gloss level.
Semi-gloss shade having approximately 60-65% gloss.
Full Gloss with 80% gloss level.
The gloss levels across the range of powder manufacturers varies.  Therefore contact us for accurate information depending upon which of the following powder manufacturers your project specifies.  Moreover, in the absence of a specified powder, we also help you choose the most suitable.
Interpon D Paints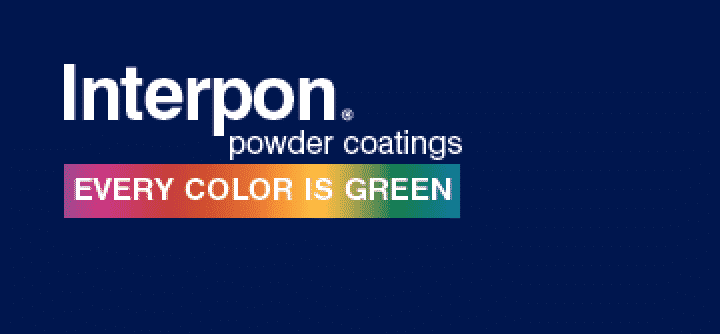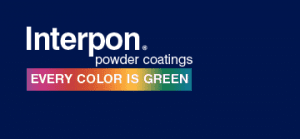 The following Interpon D/Akzo Nobel paints are suitable for architectural aluminium.
Interpon 200
Interpon 600
Interpon 610
Interpon D1000
Interpon D1010
Interpon D1036
Interpon D1094 STF
Interpon D1200 STF
Interpon D2000
Interpon D2015
Interpon D2525
Interpon D2525 SD
Interpon D3000
Interpon TC
Syntha Pulvin & Syntha Pulvin Premium

We offer the following Syntha Pulvin paints.
Gloss Satin and Fine Texture offering a 25 Year Guarantee
Matt and Matt Metallic offering a 30 Year Guarantee
Premium with a 40 Year Guarantee
Additionally, Syntha Pulvin paints come in the following shades:
Fine Texture
Gloss
Matt Metallic
Matt
Satin
Axalta Alesta

For Axalta powders we offer Alesta® and Teodur®, two highly resistant powders ensuring excellent weathering. Axalta paints are ideal for curtain walling, facade glazing and other architectural applications. We offer:
High-gloss
Semi-gloss
Matt coatings
Various textures
Metallics
Tiger Paints.

The Tiger Paints range offers excellent colour ranges as well as powders for severe corrosion protection and anti-graffiti applications. Tiger paints also meet construction needs when powder coating metals such as:
Aluminium
Galvanized steel
Steel
Superior Paint and Powder Coating provides Tiger Drylac Series 17, 29, 58, 68
IGP Paints

Superior Paint and Powder Coating are also certified applicators of IGP Paints suitable for architectural applications. Our IGP range of powders includes.
IGP Series 52, 58, 59
IGP DURA face for metal facades, external structural metal and general outside use.
IGP-DURA vent weather resistant coatings.
IGP-HWF Highly weather-resistant polyester powder coating powder
IGP-DURA xal deep matt, weather-resistant polyester powders.
Colours to Match Anodising
We offer a range of colours to match traditional Anodised finishes with none of the associated extra costs or lead times.
Themoplastic colours
An innovative range of warm to the touch colours to meet special needs and requirements.
Powder coating textures and finishes.
As well as smooth colours, powder coatings also come in a range of different finishes and textrtues.
A Textured powder coated finish offers a tactile rough surface, particularly popular on sliding doors as well as bifolding doors.
Leatherette type finishes with a ripple giving an appearance similar to cladding such as steel panels.
Also available is a rougher surface like a hammered finish and specialist treatments such as anti-bacterial and anti-grafitti too.
Contact us for information about polyester powder coating.
Whatever your requirements and whatever your project, we offer manufacturers, architects and designers advice and information on the current range of powder coated finishes and textures available. As a result of our expertise in powder coated finishes, a substantial number in the construction as well as the fenestration sector benefit.
We are also able to work with clients in creating bespoke colours if required working in conjunction with the leading powder manufacturers
Above all, we adhere to current British and European Standards. Superior Paint and Powder Coating are also Qualicoat Approved, as well as members of the Aluminium Federation (ALFED) and registered with the Council for Aluminium in Building.
Superior Paint and Powder Coating provides a range of product guarantees.  Therefore, contact us to discuss your requirements. Also available from our powder manufacturers are Anti-Bacterial, Anti-Graffiti as well as textured paints and special effect finishes.
The above powder coating colours, ranges and types constantly change.  Therefore, contact us for details of our current availability.