Superior Paint and Powder coating provides quality-assured powder coating of aluminium and steel extrusions.  We expertly colour and protect most profile lengths, shapes and sizes through our horizontal powder coating plant.  Get in touch today for details of our powder coating services for all manner of custom, standard or specialist extrusions.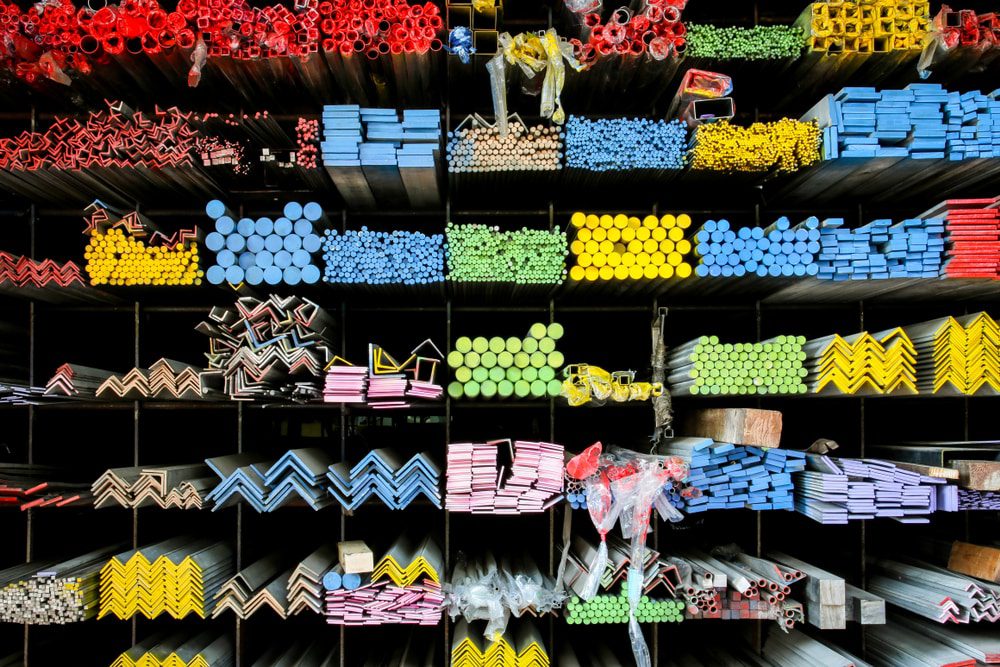 Professional powder coating of aluminium and steel.
Offering the full range of colours, across the leading brands of polyester powder, we colour and protect any aluminium and steel profile across most industry sectors. The polyester powder is environmentally friendly compared to wet-paint processes and offers durability, weather protection and a better-looking surface finish.
Available on both aluminium and steel components, our colours come in satin, matt or gloss finishes as well as metallic, bright or textured surfaces. We also offer powder coated colours to match anodised or other metal finishes.
You also get all the corrosion resistance to all kinds of metal components including steel, zinc, or aluminium. Best of all is the durable surface finish and protection, offering enhanced protection against marking, chipping or scratching, compared to the bare metal.
Of course, the application of our powder extends to all the primary surfaces as well as internal faces of aluminium and steel profiles.
Market sectors for powder coated steel or aluminium.
If your business produces or fabricates any metal extrusion needing a surface colour, get in touch with us today.  We cater to most common market sectors across construction, manufacturing, infrastructure projects and products.
Here are some examples of products we powder coat across all industry sectors.
General steel components.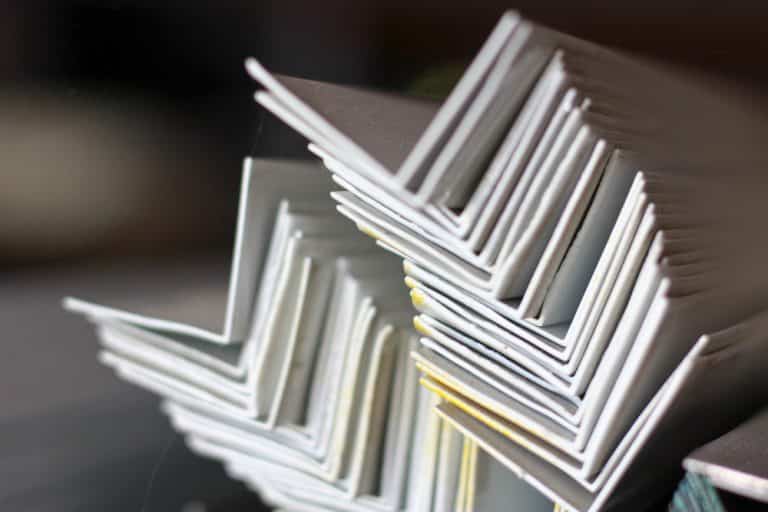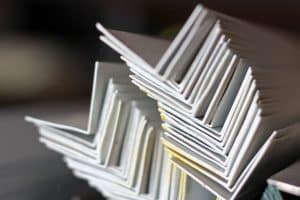 We powder coat all your steel products such as steel bars, sheet, handrail systems or steel sheet.
For smaller components, we cater for stainless steel plates, tube, pipes and other fittings and specialist metal extrusions. Decorative steel is also suitable for our powder coating line.
Window, door and conservatory systems.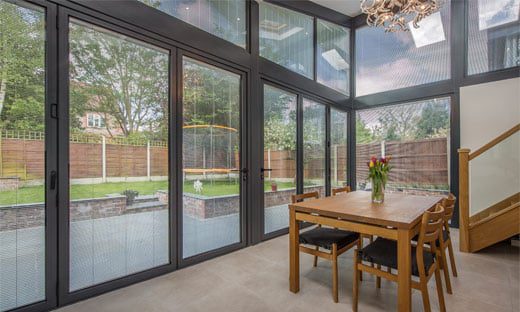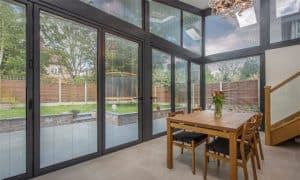 Our expertise on coating aluminium door and window extrusions are second-to-none.  However, we also treat all manner of products and components relating to fenestration.  Products such as angles and trims, window couplers and bay-poles, aluminium pressings for cladding are all available in the full range of colours.
Also available are aluminium circles, bespoke extrusions, sheets and plates or curtain walling fixing brackets in steel or extruded aluminium.
Product components.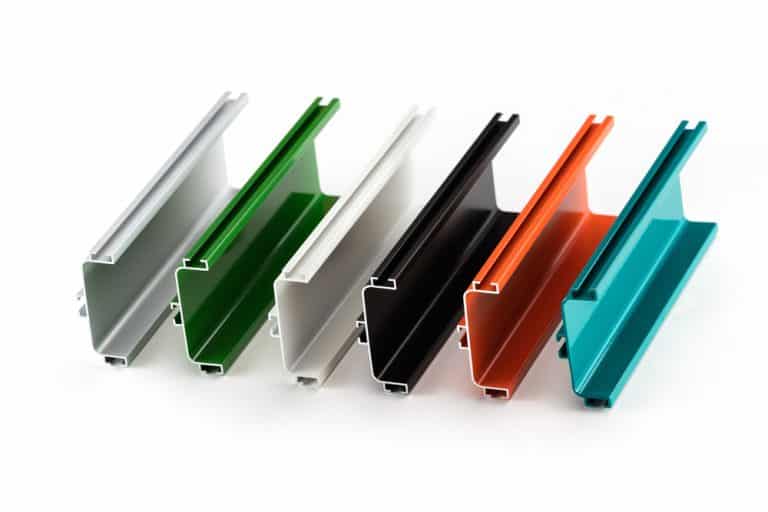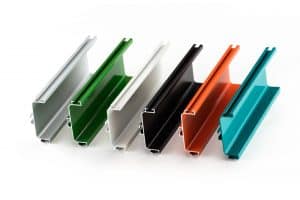 Many aluminium components such as door handles, steel or aluminium furniture parts, trims, tubes and general extrusions are suitable for powder coating.
We cater for all shapes and sizes of steel and aluminium lengths as well as cut-to-size components.
Contact us for the colouring of all types of metal components, tubes, handles or sheet.
Powder coated products for infrastructure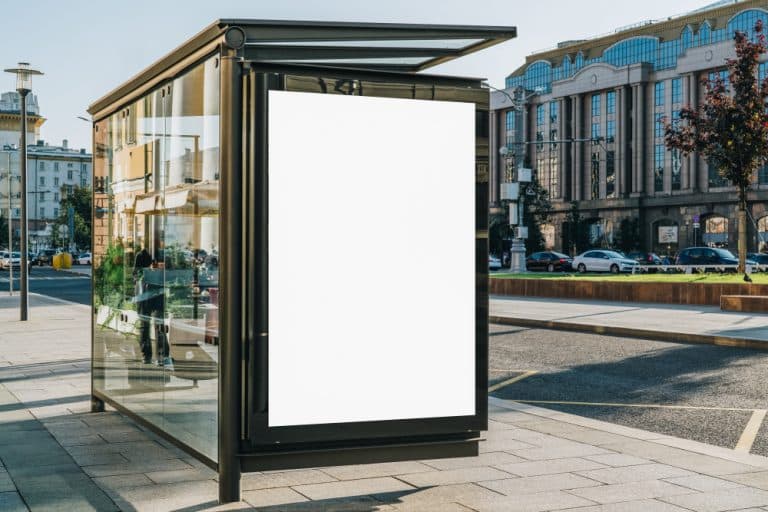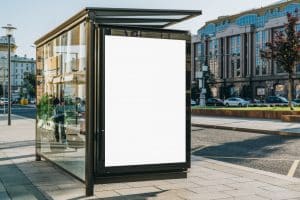 Most sizes of aluminium or galvanised steel parts are available in a range of colours.  Products such as bollards, barriers, street lighting, bus-shelter extrusions are all suitable for colour with protection.
Road traffic products such as road signs, posts and barriers also benefit from our professional colour application and treatments.  Across these product types, we provide a range of guarantees as well as anti-graffiti solutions.
Marine Products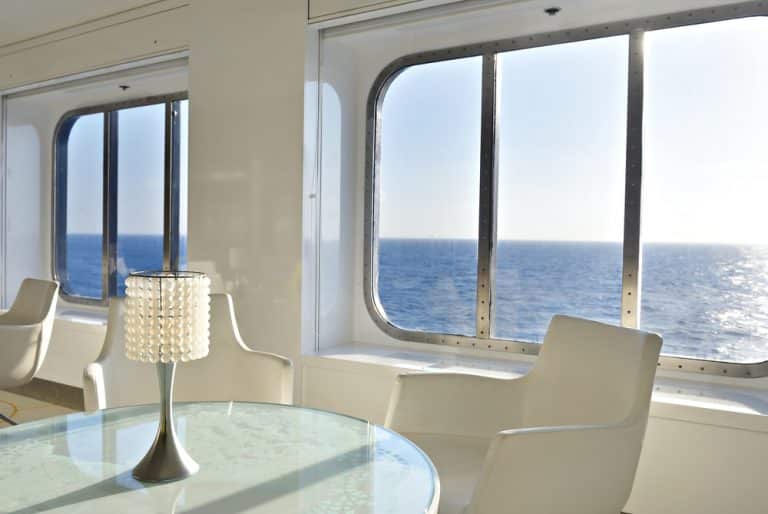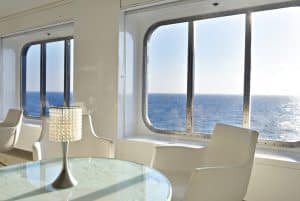 All manner of marine products requires durable powder coated finishes.  Boatbuilders, suppliers to the marine sector, component manufacturers and other trades all benefit from our coating of aluminium, stainless steel or composite panels for the marine sector.
As well as this, we powder coat marine glazing profiles, tubes and mouldings, miscellaneous aluminium sections, pipes and fittings, railings or aluminium wallboards.
Sign and Display Products.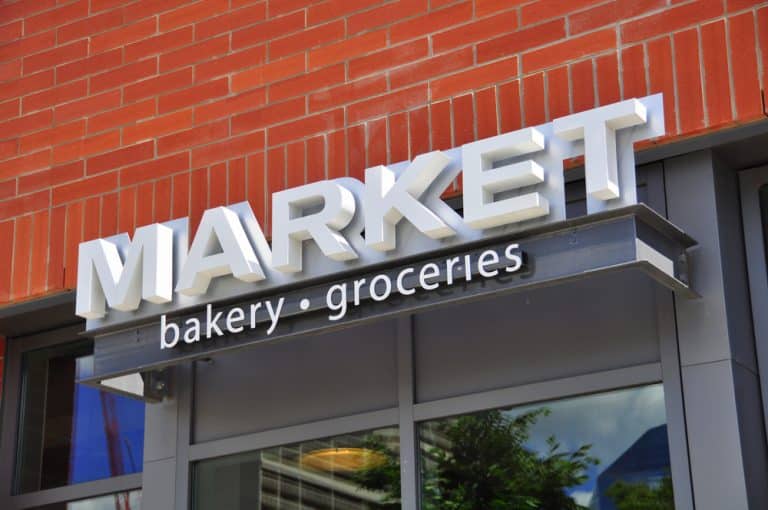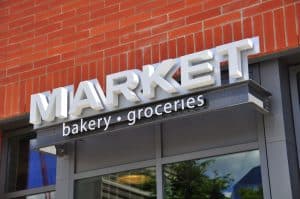 Our powder coating of your materials for sign and display products is ideal for sign-makers, the print sector and digital print industries.
Flat panels, sign frame profiles, edging strips and other components in bar length form all benefit from a quality finish in a range of RAL, Syntha Pulvin or British Standards colours.
Get in touch today for powder coated sign trays, metal trims, lettering and other components for signs and displays.
Handrail and Balustrade Systems.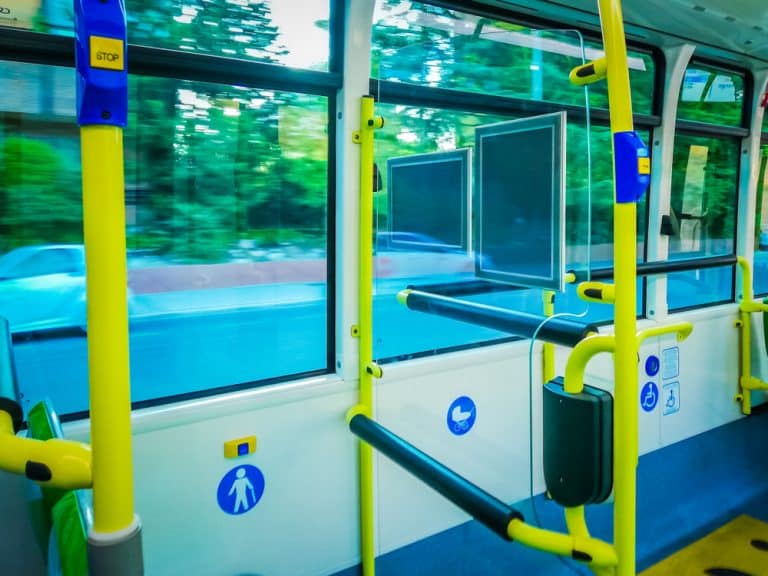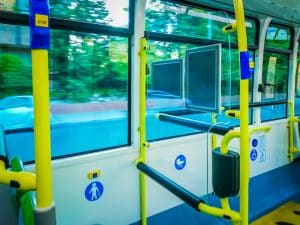 Contact us for powder coating of handrail and balustrade systems, as well as associated components such as brackets, wall fixings or end caps.
Any size of balustrade extrusion is available in a durable painted finish, meaning they stay protected in all weather conditions.
Our powder coating plant accepts systems of most thicknesses, diameters and lengths — all types of sections up to six metres long.
Decking Systems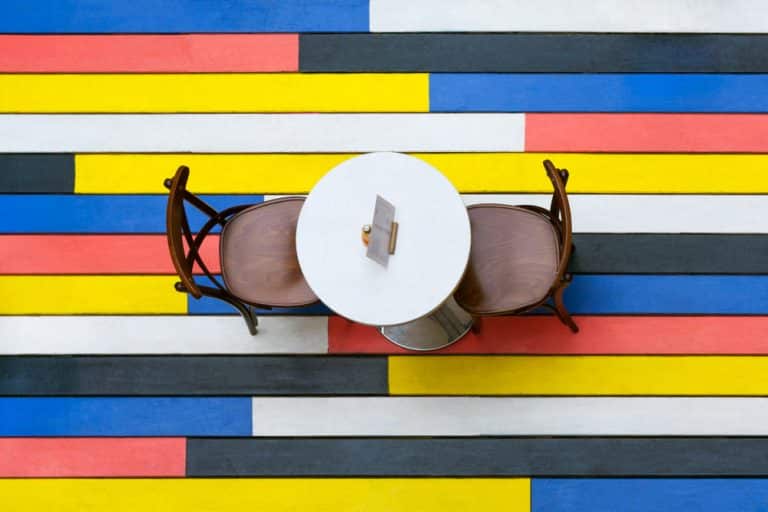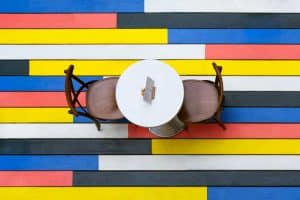 With the growth in residential powder coated decking systems, get in touch today for the painting of any proprietary system.
Our quality pretreatment and finishing create any colour decking suitable for carports, outdoor patio areas, storage areas and walkways.
Get a quote today for your aluminium decking extrusions and accessories.
Track and Rail products.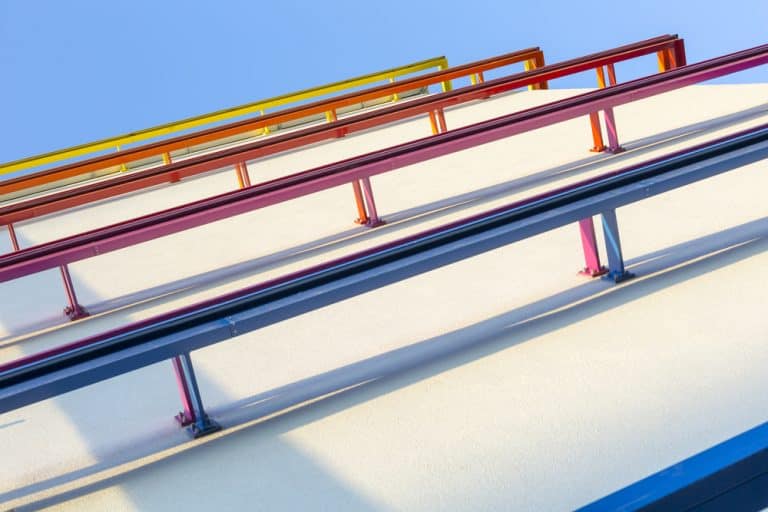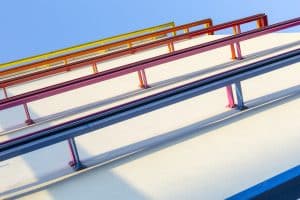 We provide colour for extrusions and components used curtain and blind systems, partitions, sliding internal doors and any other product using tracks or rails.
These products come powder coated either with a full surface protection or with only the primary surfaces painted.
Contact us today for prices on metal powder coating.
Use our contact form to get in touch with your extrusion sizes and quantities.  We will get back to you with a fast quotation and lead time.