Comar Curtain Walling is a well respected aluminium system that has been extensively used in commercial buildings throughout the UK. Available in a variety of mullion sizes and capping options, this aluminium curtain walling system is further enhanced by it's integration with commercial aluminium entrance doors and windows.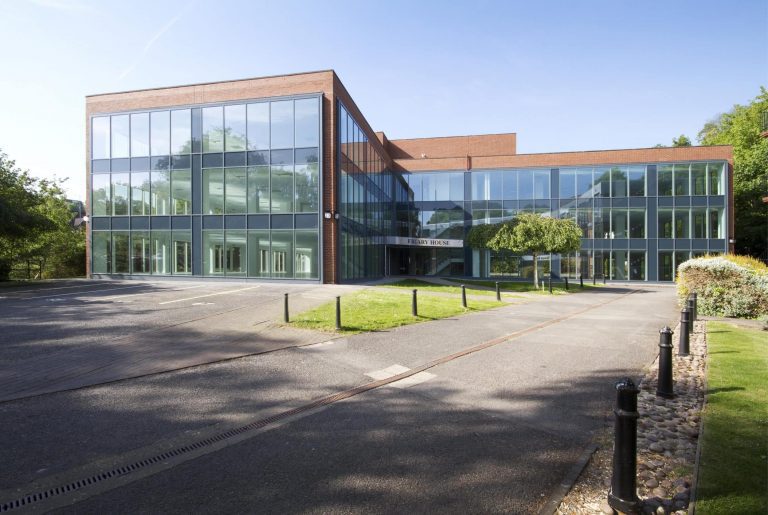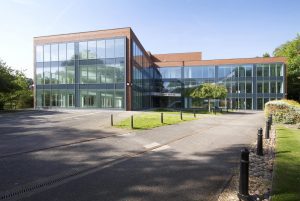 Comar Architectural Aluminium Systems fabricated by Structura (UK) Ltd and powder coated by Superior Paint and Powder Coating of Coventry was used on an office refurbishment project in Godalming, Surrey.
Friary House now boasts a new glazed facade and doors in powder coated aluminium.
The £1.5million project involved the refurbishment of the old building into one that was more energy efficient, contemporary and to provide a much improved working environment with more natural light.
High performance glass sealed units and aluminium powder coated panels were provided into the Comar System 6 and Comar System 7 Aluminium Curtain Walling. The curtain walling was powder coated by Superior Paint and Powder Coating and manufactured and installed by Structura UK Limited working with Cuffe PLC, the main contractor and John Cobb & Partners Architects.
Dual Colour powder coated aluminium was used extensively in the refurbishment of Friary House, Godalming.
The Comar curtain walling was powder coating in contrasting colours internally and externally. It is often the case that the architect or client will require different power coated colours and curtain walling lends itself perfectly to this. The internal mullions are separate from the external 50m aluminium cappings.
At Friary House, Comar curtain walling was powder coated in one Grey RAL 7016 colour internally with a contrasting Dark Grey RAL 7032 externally.
Powder coated aluminium doors were also provided in the form of commercial centre hung entrance doors. A commercial building and one that will be subjected to high traffic calls for heavy duty aluminium commercial doors. Typically these powder coated doors will be hung on concealed closers with a hold open facility and fitted with anti-finger trap hinge stiles. Comar aluminium doors have been extensively used in such applications for many years and are highly regarded as a reliable trusted entrance door.
The refurbishment of older buildings with aluminium powder coated curtain walling and doors can be beneficial for landlords.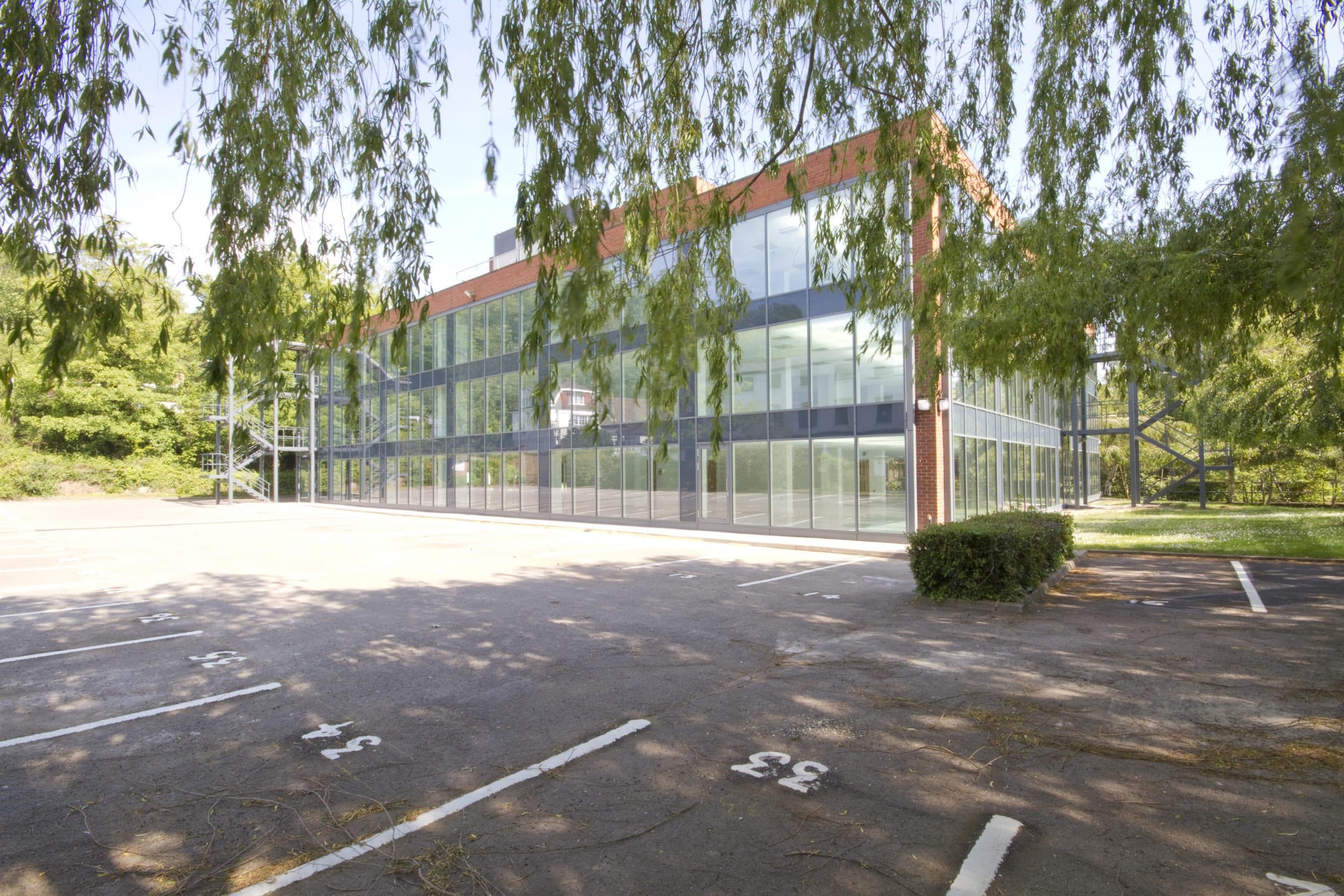 The refurbishment of commercial office buildings with cost effective and long lasting powder coated aluminium curtain walling, windows and doors can be beneficial for landlords that own older buildings. This simple transformation using aluminium and glass can make older buildings once again attractive to prospective tenants.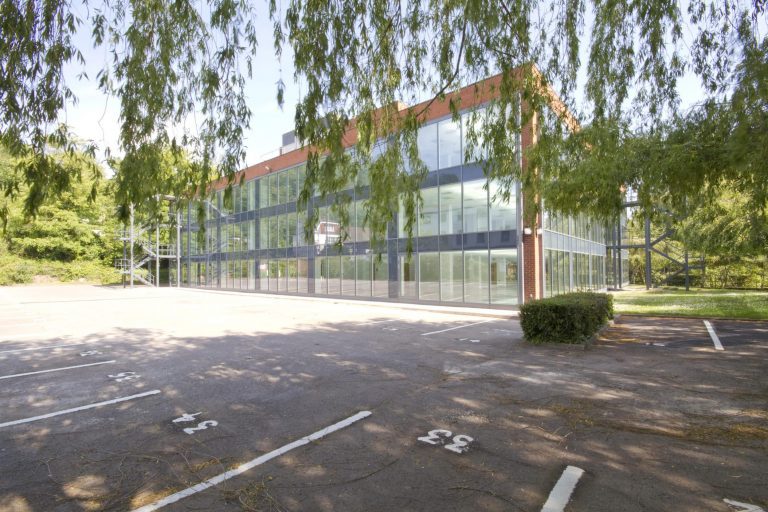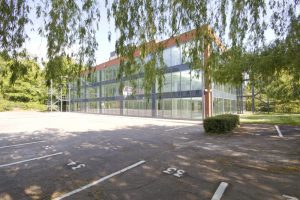 With Friary House, Hotelplan secured a 15 year lease on the building and intends to use this transformed commercial property to save costs by bringing together its businesses under one roof. Previously several of it's businesses occupied multiple office buildings around London, Surrey and Hampshire.
This new building demonstrates how a powder coating company like Superior works in partnership with their clients to provide powder coated aluminium that has transformed an older building. It is now more energy efficient, more attractive and has yielded a lettable property for the landlord.