The last few years have seen major construction work carried out in refurbishment and construction of new hospitals throughout the UK. The building of a new hospital is a major undertaking. The decision is largely influenced by either the need to provide improved facilities to an existing hospital or that after many years, they have simply come to the end of their useful life in their present form.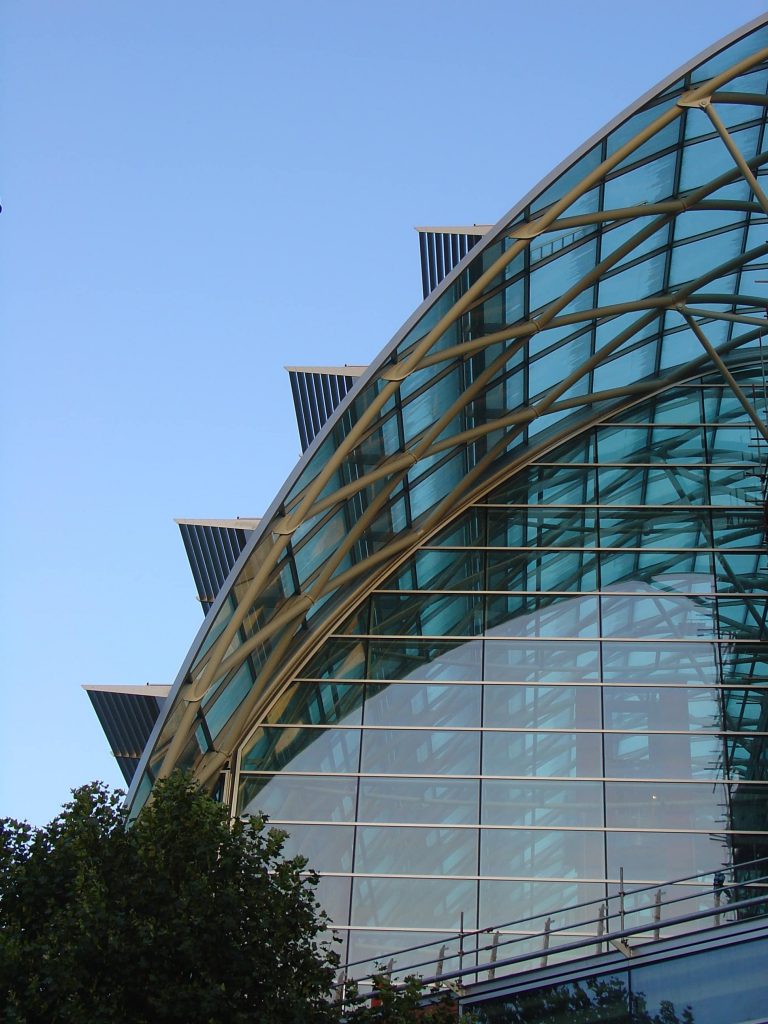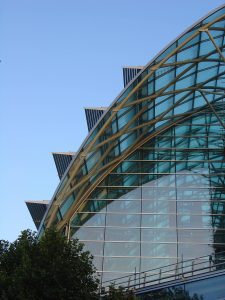 The Evelina Children's Hospital was constructed at a cost of nearly £60million but unlike other hospitals in the UK is relatively unique in how it was designed.
Designed by Hopkins Architects, Evelina Hospital had elements of its design chosen by children.
This new hospital is dramatic in its extensive use of Glazed Curtain Walling and glazed roofs. Spanning 7 storeys it is flooded with natural light from a largely glazed structure.
Powder coated aluminium curtain walling, brise soleil and glazed atrium roofs play a massive part in the overall design of this building. The entire glass fronted structure not only promotes the best in aluminium extrusions and design but given its prominent London location provides spectacular views across London.
This continued use of powder coated aluminium painted by Superior Paint and Powder coating has resulted in the construction of a state of the art hospital building. This means that it can continue the excellent work it does in the care of children but also providing a fantastic environment for doctors, nurses and other staff.
The use of curtain walling in general construction is diverse. It enables the creation of impressive buildings and hospitals such as Evelina which continues to influence how building design changes in the coming years as the versatility of powder coated aluminium as a construction material grows. The hospital occupies about 16,500m² and is devoid of the typical layout of long corridors and bland wards and instead has a simple section of two long blocks flanking a central concourse, which rises to the full height of the building.
6,500m² of glass fitted in aluminium extrusions were used in the construction of Evelina Hospital.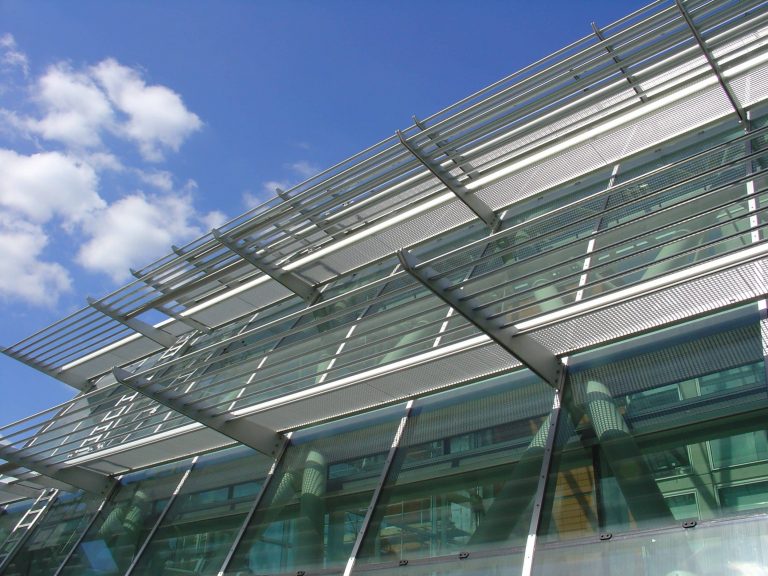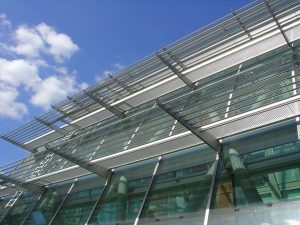 The construction of the glazed screens and atriums utilised powder coated aluminium extrusions in grey, bronze, white and other colours. The major works included the fabrication and installation of glazed external walls and glazed domed roofs over the west elevation.
Additionally new atria was constructed to cover the existing hospital courtyards. This also enabled new hospital wards and accommodation to be provided within this glazed structure at high level. Powder coated plant louvres and screening were also provided as well as powder coated windows, entrance doors and panels.
Superior Paint and Powder coating were delighted to work with their client and playing their part in the construction of this landmark London Childrens Hospital.