The short answer is yes. If you have existing polyester powder coated windows installed in an older building, windows that have been damaged, marked or the paint is vandalised in any way, then on site repairs can be carried out by a specialist applicator.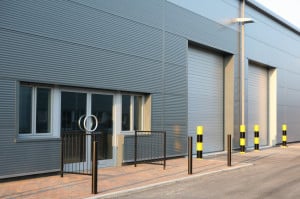 There is a lot of information available about powder coated aluminium windows but not so much information about how this type of aluminium finishing can be repaired and repainted.  This is where Superior Paint and Powder coating can help through our sister company Eurosite Finishers.
So what do you need to know about powder coated products that need repairs?
Whilst powder coating is a specialist application with a completely different process to wet paint application it should be treated as a normal paint.  To all intents and purposes, polyester powder coating may look like any other type of standard paintwork.  The reason it is so popular in the finishing or architectural aluminium and other metal products is that powder coating is far more weather resistant and much more resilient.  The application of polyester powder is such that it uses no solvents and therefore is also very environmentally friendly compared to other processes.
If you have older polyester powder coated windows, they can be repaired.
It is often the case that buildings change hands and particularly with commercial buildings.  The previous corporate client may have had one colour scheme, but the new occupier has another.  As one example let us assume that the main entrance doors are the wrong colour for the new client.
One solution would be to simply replace the commercial doors with new ones in the correct corporate colour.  However a far more cost effective option on a perfectly well functioning set of entrance doors would be to change the colour on site.  Where many window companies may try to sell you a new pair of doors believing that on site painting is not possible, it is.
Powder coated doors can be repaired, touched up, repainted and much more.
Let Eurosite Finishers repair or repaint your powder coated windows or doors.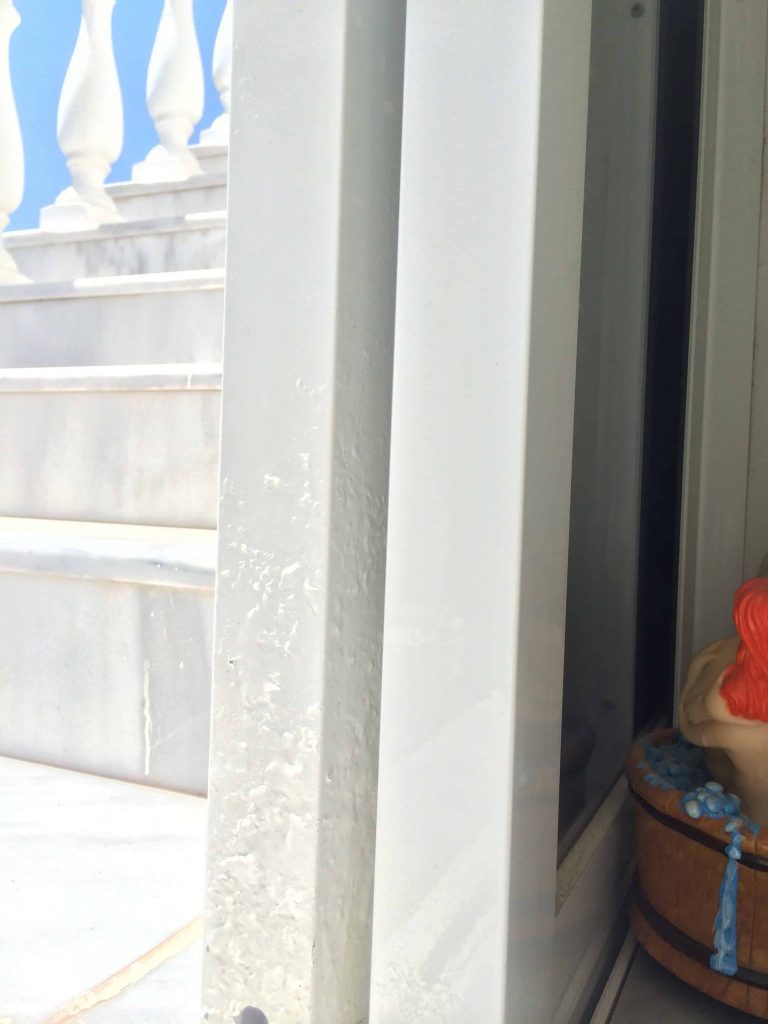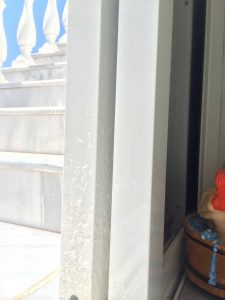 Eurosite Finishers Ltd possess all the knowledge and experience to carry out any type of work to in-situ powder coated windows, doors, cladding, pressings or trims.  We have already carried out this kind of repair work for many clients and have transformed older aluminium windows and doors back to as new.
Polyester powder coated aluminium doors and windows despite the different finishing process remain a painted product.  One process is a dry application, the other is a wet type of application.  Eurosite finishers use the best quality paints, highly trained staff to repair any kind of damaged product or one that needs painting in a different colour.
We can assist with faded paintwork normally caused by lack of routine cleaning, any kind of scratches to the aluminium profile, deal with any oxidisation of the paintwork.
The repair process will not be a powder coated process applied with the product profile was first powder coated, but using our extensive knowledge and experience, we can bring old windows back to life saving you substantial amounts of money if you have been advised to replace them.
Contact us for further information.