Many apartment buildings constructed in the 1980's were fitted with fenestrations products, which at the time were considered the best available.  However over recent years security, design and all important thermal efficiency of windows has improved dramatically.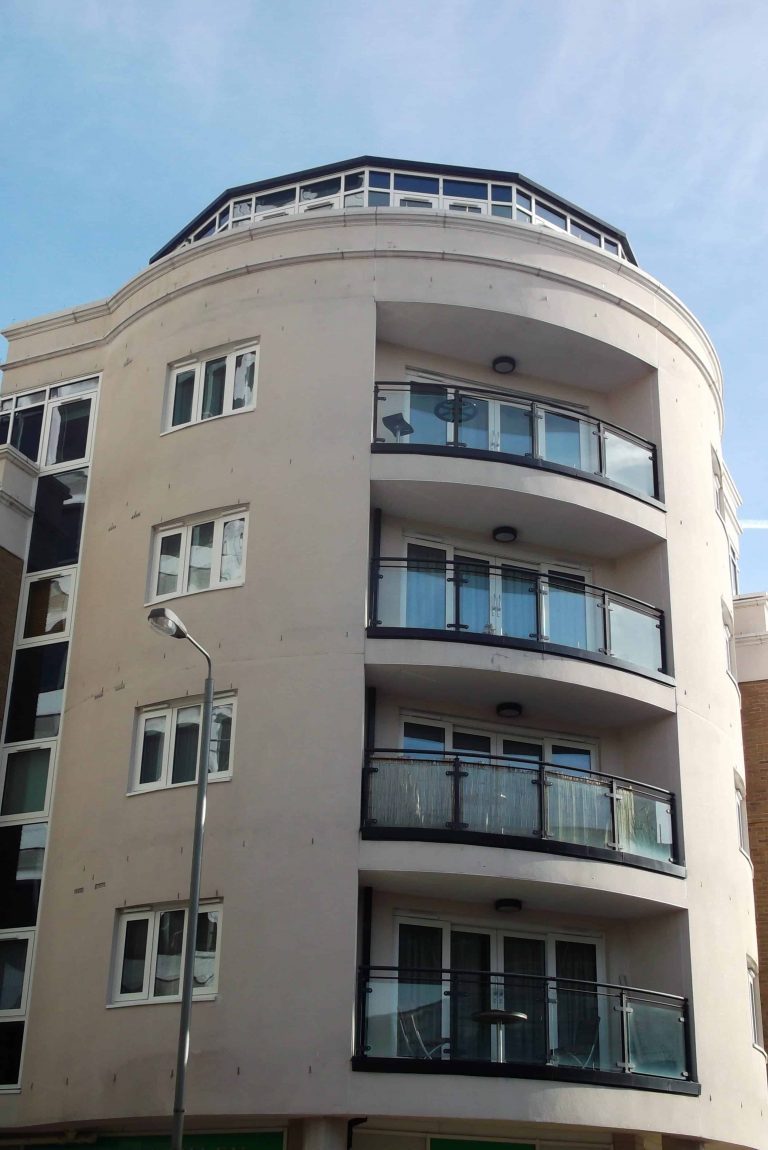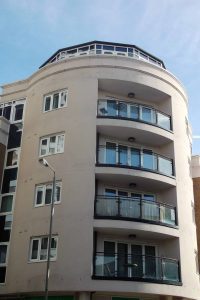 The thermal efficiency of windows has not just been improved by enhanced aluminium frame design but also though improvements in thermal break technology and substantial improvements in glass specification and construction.
There is now a growing market in aluminium windows and doors called "replacing the replacements".
This is where double glazed windows installed two decades or more ago are previous generation products that need replacing.  The reasons for replacing these windows will normally be down to occupiers needing more insulation and thermal performance that is now provided by improvements in glass units and aluminium profiles.  It does not necessarily mean that the windows have failed  or are not fit for purpose.
Superior Powder Coating recently worked with leading window installer Structura UK Limited in replacing the windows to an apartment building built by one of London's most prestigious house builders, St George.  St George are now well known for having constructed the tallest residential tower in Vauxhall, London called The Tower, One St George's Wharf.
They worked together to replace the older aluminium windows and doors at the Castle Court Development in Putney Bridge London. 
These older apartments owing to their highly sought after location can still command top level prices of over £1million depending upon the property.  However, being an older building and needing the latest in high performance windows to combat any issues with condensation, it was decided to replace all the windows and sliding doors.
Over 200 windows and sliding doors were replaced with powder coated aluminium products.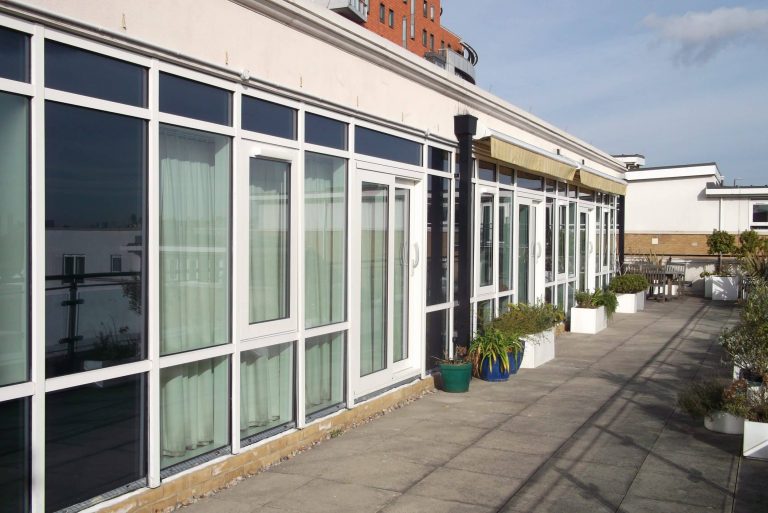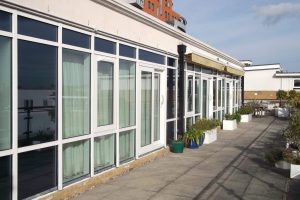 The new aluminium windows and doors manufactured and installed by Structura UK  were powder coated by Superior.  
This particular contract required the replacement of all the existing windows in this substantial residential block with the very latest window and door products.  
The very latest high thermally insulated windows and sliding doors were replaced to overcome the problems with condensation that were prevalent on the much older windows installed originally. 
This contract was slightly different from normal new build window and door installations in that all the apartments and penthouses were fully occupied by the owners or tenants.  It was necessary to carry out the works whilst these properties were occupied which meant works were carried out in the quickest possible time and with minimal disruption to residents.
The contract value was over £1million, carried out for the main contractor AJR Construction over a period of 20 weeks.  There were also additional works that included new curtain walling to the penthouses at Castle Court as well as new balcony doors.
Castle Court consists of four building cores.  It was necessary for all works to be phased in such a way that each core was scaffolded and completed before moving onto the next.  This ensured that the works were completed smoothy with any possible disruption occurring only where works were being carried out rather than to the entire building. 
Superior Paint and Powder Coating worked with their fabricator and installer partner in ensuring quality powder coating of aluminium door, window and curtain walling extrusions was carried out quickly and efficiently to enable the tight site programme to be kept to.