199 Bishopsgate in London is a prestigious 146,000 sq ft office building in London.  Given its prime Central London location it is regarded as one world's most desirable and prestigious addresses.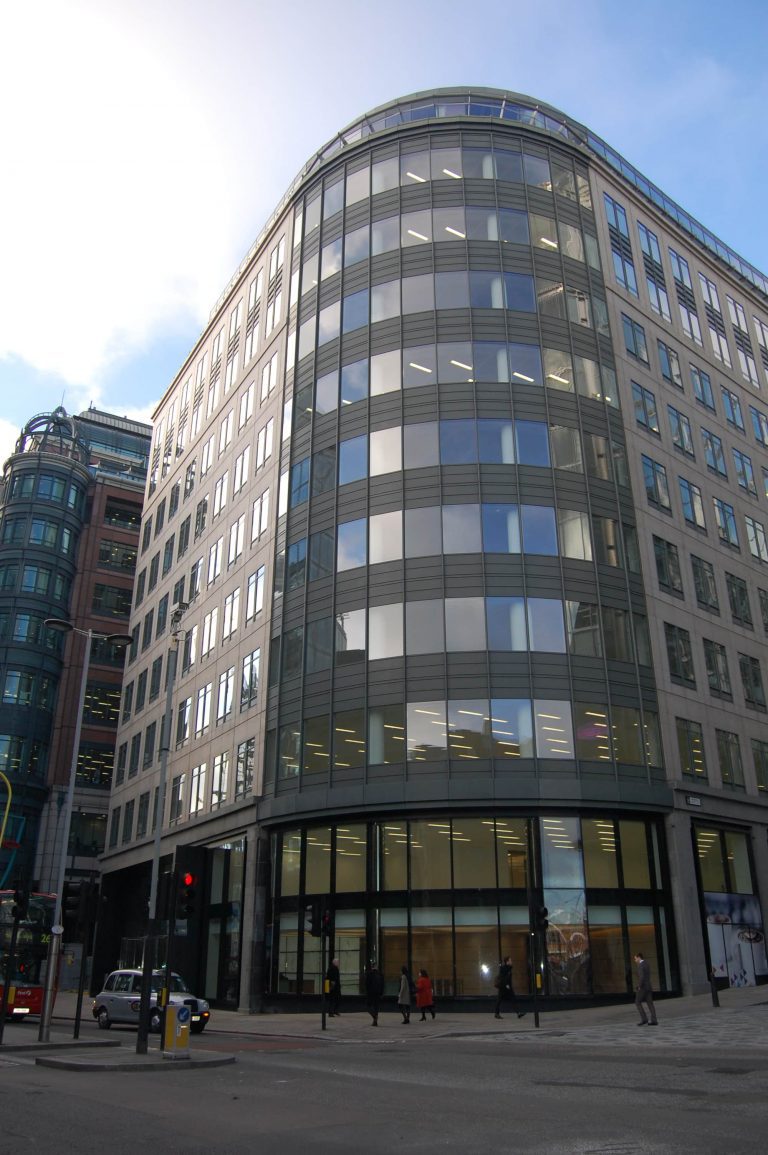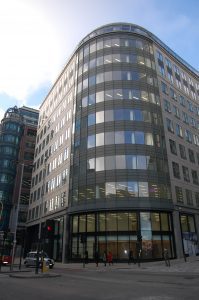 Located in the heart of the City, 199 Bishopsgate is part of a development boasting over 4m square feet of leisure, office, retail and corporate space.  With the added benefit of being located near vital transport hubs.
The building was recently refurbished and now houses a range of high profile corporate clients.  The overall refurbishment of this prime London property has now enabled it to host major events and create a highly desirable working and office environment.
Part of the refurbishment included the replacement of curtain walling, aluminium panels, windows and doors.  It is the extensive use of powder coated aluminium and it's associated glazing that has helped transform this building.  The finished project utilises a design making maximum use of light and space to stunning effect.
Superior Paint and Powder Coating were responsible for much of the finishing to this prestigious London Building.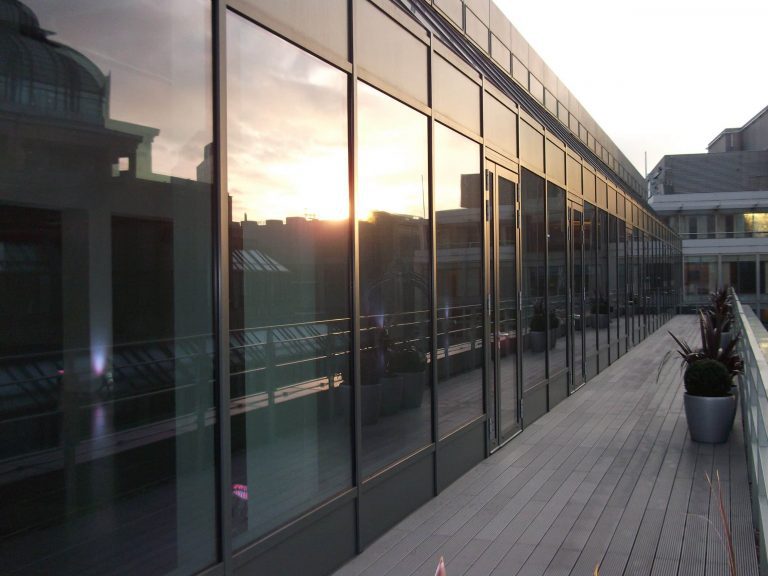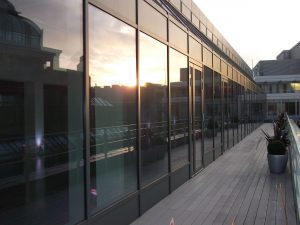 The extensive use of powder coated and anodised aluminium is a feature of 199 Bishopsgate. The reception area creates an immediate impression with its double height.  The curtain walling facade, also with powder coated extrusions, panels, and trims forms the bulk of the building design.
This is further complemented by a large double height terrace to the rear also benefitting from powder coated screens, windows and doors. To the rear elevation we powder coated a wide range of curtain walling, capping, door and window sections in grey RAL 7015 which contrast the other colours and finishes used in the building throughout such as stainless steel columns, polished plasterwork other tones. All these products were manufactured and installed to create a light filled installation of screens and doors. The curtain walling slopes back to create a glazed roof arrangement also constructed form the same sections that is complemented by colour matched powder coated aluminium panels provided by our sister company, Superior Insulated Panels.
A range of complimentary sections were also powder coated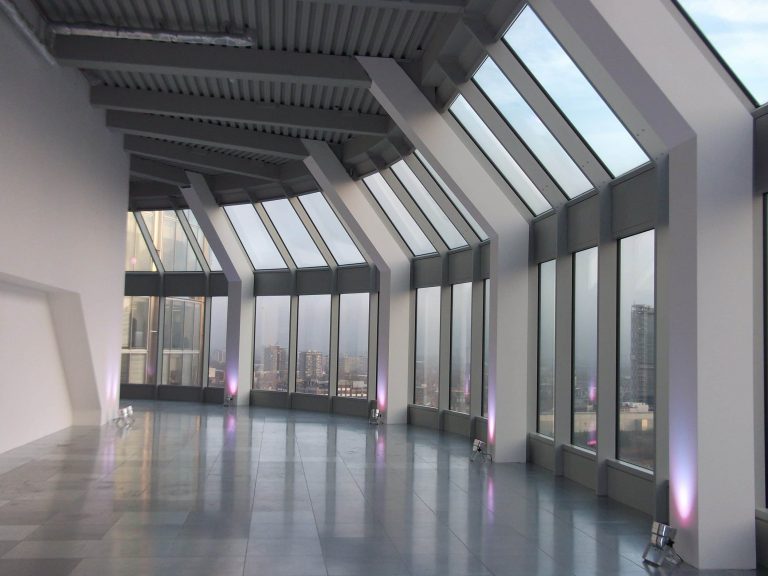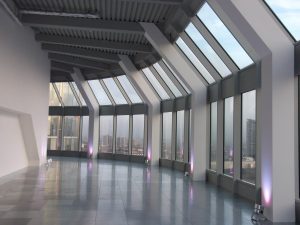 In the installation of curtain walling and particularly with sloped roof arrangements and large glass spans there are ancillary aluminium and steel profiles that need to be polyester powder coated. SP&PC were also responsible for powder coating the wide range of curtain walling fixing brackets, spigots and angle brackets often used in curtain walling installation as well as steel and aluminium ancillary sections used to finish off and complete the installation.
199 Bishopsgate is a landmark London Building and at Superior Paint and Powder coating we were delighted to work in partnership with the curtain walling, door and window manufacturer and work with them to complete this stunning refurbishment.