Aluminium Windows and doors are now available in the largest range of colours.  Go into any double glazing showroom and you will see much more than the standard white, silver or brown windows of old.  For aluminium windows being installed in the home you will now see many different colours with grey RAL 7016 being arguably the most popular for windows and bifolding doors.
In commercial buildings there is much more architectural freedom to go bolder with colours.  The type of building being constructed and its proposed use will often affect the choice of RAL colour chosen by the architect or client.  Corporate buildings will often be powder coated in more sedate colours.  Kindergartens, schools or sports centres will often be seen with more vibrant powders specified. So what kind of colours suit particular buildings?
How can different RAL colours be used in buildings?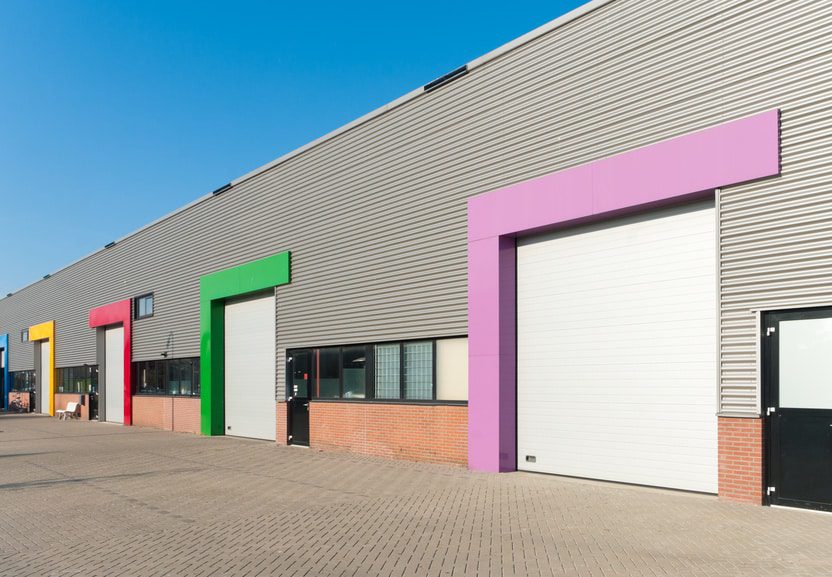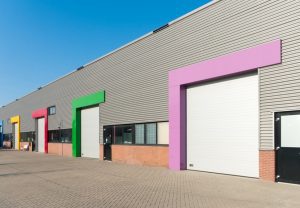 There are several RAL colour choices that can suit domestic properties and for the customer that wishes to have something different with their aluminium windows and doors we can offer some suggestions on RAL colours that can be effective.   For those that still require white windows RAL 9910 gloss is the most popular colour available.  This is a brilliant high gloss white used by many of the leading aluminium systems companies.  There are other less "brilliant" whites that create or more contemporary look such as RAL 9010 matt. This is a more creamy shade of white that gives windows and doors a softer tone.
Grey is now the most popular contrasting colour used in the home and this will often be RAL 7016.  This is a deep dark grey that offsets white windows and doors very well.  Should you wish to opt for a lighter grey RAL 7032 is also an excellent choice.
For cottages and more traditional properties wishing to have more pastel colours we can offer the following suggestions.
RAL 1015 Matt for an ivory colour
RAL 1019 Matt grey beige
RAL 7012 Matt basalt grey or slate grey
RAL 9001 Cream
RAL 7032 Sage
Some properties have original windows painted in black outside and white inside.  If you are looking to replace these windows with like for like, we recommend white RAL 9910 gloss inside and black RAL 9005 matt externally. This black/white colour combination will give a closest match to the original.
Using bolder colours in commercial buildings.
For buildings alive with activity such as nurseries, primary schools or play centres, there is far more freedom to go bold with colour. Yellow is regarded as a cheery and happy colour that is visible.  Often RAL 1016 is used for a sunshine yellow with a lower tone RAL 1018 for those that are looking for something less bright.
Blue is often to be seen in retail parks and shopping centres as it is regarded as a calming colour as well as studies reporting that blue encourages productivity. There are over 25 blue RAL colours available in varying shades with RAL 5022 and RAL 5005 being some of the most popular.
Shades of red you will often find used in many furniture stores.  The colour is regarded as bold and exciting. Shops selling soft furnishings will often choose red for the "boudoir" effect it can create.  At Superior Paint and Powder coating, we continue to powder coat a lot of red colours. Here RAL 3000, 3001, 3002 and 3003 remain the most popular colour.
Garden Centres naturally use green as their core colour as it symbolises nature and plant life. The 6000 series of RAL colours contain over 25 differing shades of green with RAL 6024 being arguably one of the most popular.
With over 200 colours available, there really is huge choice when powder coating aluminium windows and doors.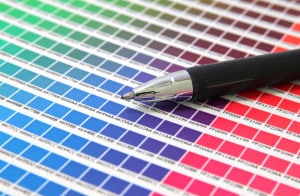 In the same way you are faced with a large choice of colour when decorating the inside of a property, the same applies to the choice of colour for you aluminium windows and doors.  Powder coating also offers huge advantages over other types of paints.  If your property is in a coastal environment our powder coating can offer extended guarantees to prevent against extreme weather or salt corrosion.
If you are fortunate to be building a swimming pool with an enclosure we can provide powder coated aluminium that will protect against the effects of a chlorine environment.
Powder coating technology has advanced so much today that architects and homeowners enjoy freedom of colour like never before.