If you are an architect working on a design for a building, colour choices will be important to you.  You will know that cladding, hardware, signs and interior finishes will all have colours chosen to match the style of the construction project and to ensure all building elements are in harmony with each other.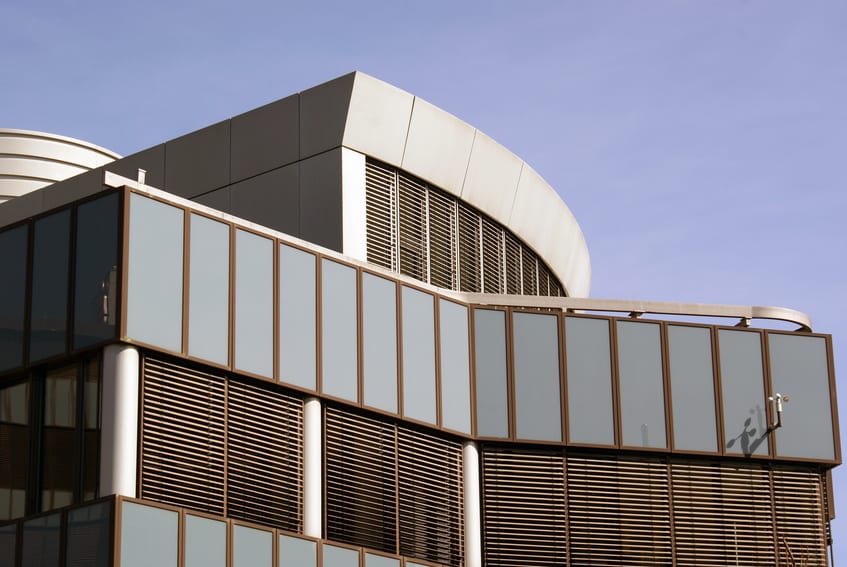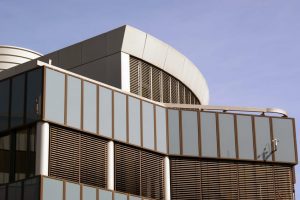 For aluminium windows, doors, curtain walling or cladding, colour choices are also very important.  This is not just for the overall colour scheme but also important if like many buildings you are opting for some kind of solar glass or anti sun glass which can also be coloured.
There are several methods used for aluminium finishes.
The various elements in the construction of a building will normally be powder coated, anodised or finished with PVDF. But what do they offer you in terms of maintenance, durability and other features? Let us examine them.
We already know that powder coating offers huge colour choice and can now create metallic or textured finishes.  PVDF is widely used on steel components and cladding for its durability when exposed to the sun.  Anodised finishes are still used for where an authentic aluminium appearance is required. But each of these different finishes has different characteristics.
Polyester Powder Coating
Powder coating offers the best when it comes to colour range, consistency of colour, Durability, the facility for small batch painting such as the odd door handle and ease of maintenance.  These are the main reasons why powder coating is the preferred choice for aluminium extrusions generally.
Powder coating is less resistant to fading compared to Anodised or PVDF finishes but nonetheless comes with guarantees on fade resistance depending upon the level of powder coating guarantee offered.  When it comes to the repair of powder coated windows and doors, this is also much easier to carry out compared to anodised finishes in particular.
Anodising
The anodising of aluminium is still big business for those architects that enjoy the particular visuals effect anodising can create particularly in the bronze colours.  Anodising is also excellent for durability, fade resistance and abrasion resistance compared to other finishes.  If you want a truly metallic appearance, anodised aluminium is the preferred choice although metallic effect powder coating is available.
PVDF
PVDF finishes you will largely see carried out on steel and in particular steel panels.  This also has a wide colour range, excellent durability and fade resistance.  Where PVDF does not perform as well compared to anodised finishes is abrasion resistance, formability and small batch orders.  Ease of maintenance and repair of PVDF finishes is also fairly easy to carry out.
For aluminium extrusions polyester powder coating is recommended in particular but anodising and PVDF finishes do have their advantages depending upon the application, what material you wish to coat with them and the intended application.