As one of the most respected and well known powder coaters in the UK, Superior Paint and Powder coating offer a range of powder coating services and colours from the major powder manufacturers such as Interpon, Syntha Pulvin, Tiger and more.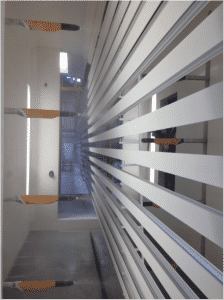 What you may not know is the accreditation process that reputable and quality conscious powder coating firms need to adhere to to ensure they can powder coat the highly specified products that must meet exact specifications and performance requirements.
Advanced powder coating solutions using sophisticated coating technology.
Following the completion of our brand new paint line Superior are now well placed to meet all powder coating requirements.  But to do this we remain committed to the quality standards associated with powder coating.
Superior now have one of the most advanced powder coating plants in the UK that enable us to offer even better quality, more competitive prices and faster lead times.  But we must still meet the requirements of professional organisations such as Qualicoat and the standards laid down by individual powder manufacturers.  One of these is Tiger Coatings.
Tiger Coatings Anti corrosion test programme
The Tiger Coatings Anti Corrosion test programme is a series of tests upon completion of which powder coaters are certified to apply Tiger Coatings' Series 58 super durable polyester powders.  This involves over 2000 hours of accelerated corrosion testing in specific Tiger Coating European laboratories.
This particular test involves several aluminium sections that have been pretreated and powder coated at our own Coventry factory and the submitted for testing.  Upon completion of these strongest tests Tiger Coatings correctly applied fall within AAMA 2604-05 specifications.  Passing these tests ensures our coatings retain excellent UV resistance, excellent durability and long life.
Whatever your powder coating requirements, Superior Paint and Powder Coating are compliant with all the major industry accreditation and approval schemes.