Construction of new buildings has come a long way in recent years with architects and designers being bolder in their colour choices.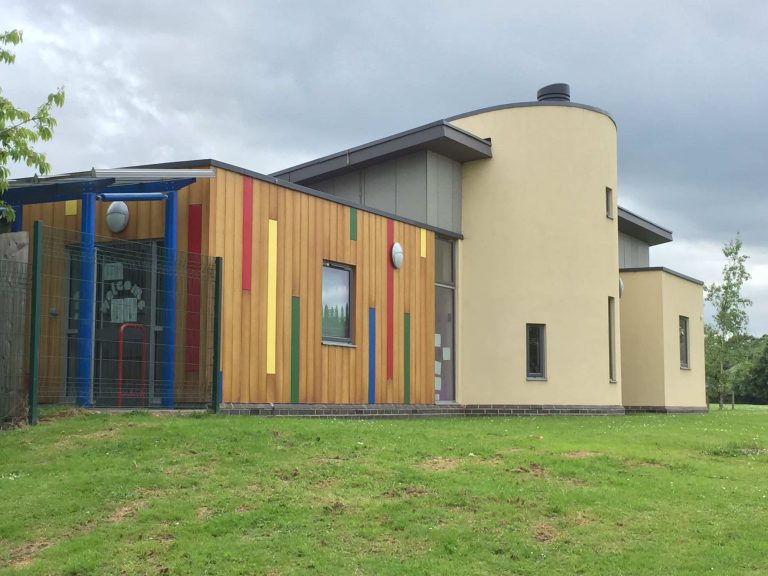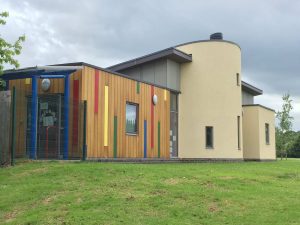 Grey is a very popular colour for powder coated contemporary windows and doors and today you will see this colour in both residential and commercial applications. However the application of multiple colours in buildings is becoming more commonplace.
Colour can give buildings the right atmosphere
Colour is an excellent visual aid in all walks of life. Using the right colour scheme can give the desired effect. Brighter colours are used to give a cheerful and youthful appearance. Darker and more subdued colours are used where a more elegant scheme is required. Powder coating technology and the use of multiple colours in commercial and residential buildings is becoming more commonplace today.
Schools are an excellent example where multiple colours are used to create a bright, young and welcoming environment. It is often the case that junior schools, kindergartens and nurseries will often use more than one colour to give an instant visual clue as to what their building is all about.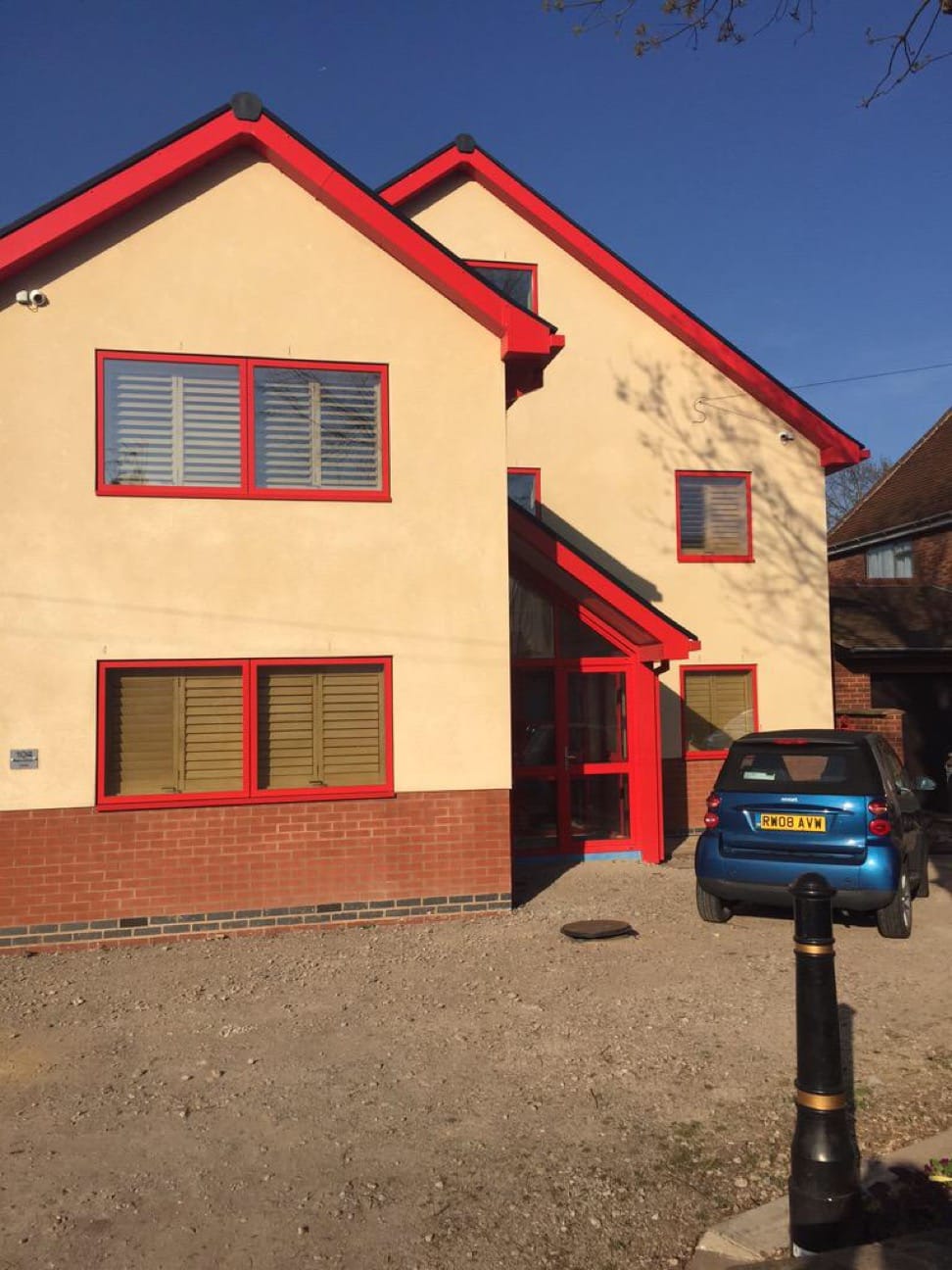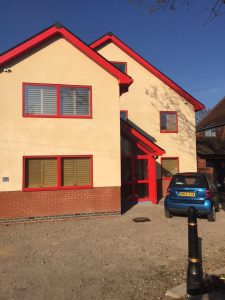 Even in residential properties, homeowners are getting much bolder with their choice of colours. White and more recently grey has been the most popular colour for powder coated windows in the home. But today it is not unusual to see homeowners getting bolder with their colour schemes.  Examples include white or grey windows with contrasting colour bifolding doors. Other examples are coloured fascias, cladding and guttering in aluminium.
Powder coating gives unlimited colour choices.
With over 200 colours available, architects, designers, building users and homeowners have a huge choice in what colour to powder coat their windows and doors.
Aluminium powder coated panels are also often coated in a contrasting colour and give a different dimension to a building and its aesthetics. They can also be changed or recoated in the future should a building require a chance of use or general refurbishment.
It is these advancements in powder coating technology and colour choice that have drastically improved the look of todays modern buildings and homes giving greater flexibility, design freedom and the ability for everyone to become braver with colour.