Polyester powder coating is the most common method of finishing and coating aluminium extrusions. It is regarded as the most effective method for giving protection to aluminium against chipping, scratching and moisture.  Virtually every modern aluminium window system available is not powder coated.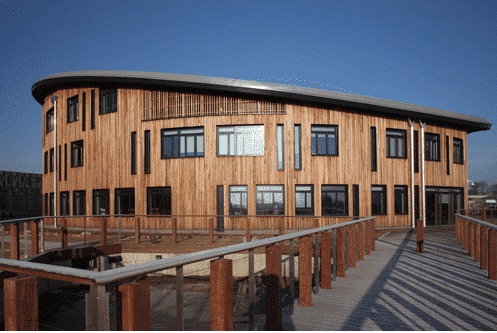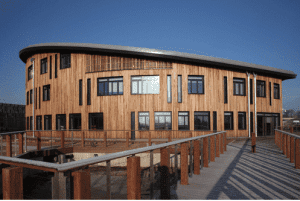 It is powder coated aluminium when correctly pretreated and painted that provides a durable and long lasting finish that is far less prone to chipping and scratching than any kind of wet paint process.  Residential and commercial glazing systems all benefit from powder coating.
Powder coating is not just for aluminium windows and doors.
Whilst aluminium is widely marketed as a non rusting metal, corrosion of aluminium can still occur.  There are components not just in windows but in other aluminium products that if not property located can oxidise and show "rusting".  Typical examples include screw holes, machined aluminium, metal or aluminium vehicle panels as well as powder coated home appliances.
So Aluminium powder coating is used extensively for windows and doors but did you know that hybrid windows and doors benefit from powder coating?
What is a powder coated Hybrid Window or Door?
Hybrid windows such as those manufactured by Velfac, Internorm or Senior Architectural are windows that consist of aluminium outside and wood inside.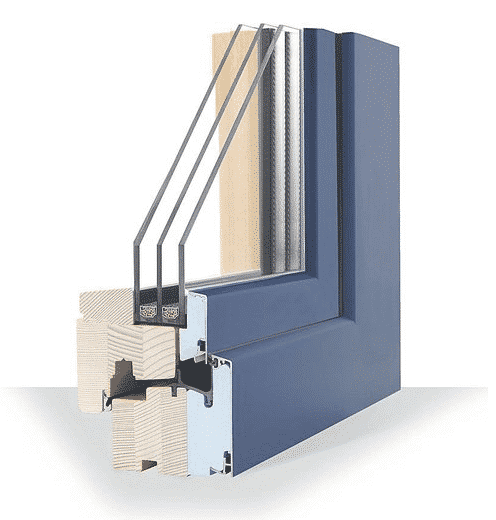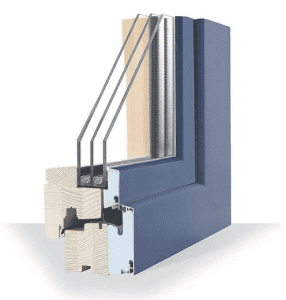 These types of windows are gaining popularity in both residential and commercial properties, and regarded as another way of providing durable windows and doors in construction and for general window replacement.
The powder coating pretreatment, curing and finishing process used in hybrid windows is the same but with these windows the outer aluminium is powder coated before the main window frame is assembled.  Once powder coated it will be attached to the wood element of the inner part of the windows.
Even with hybrid windows, powder coating offers low maintenance, weather resistance and a huge choice or RAL, Syntha Pulvin or British Standards colours.
Powder coating offers to hybrid windows a stylish, contemporary and altogether different looking window, bringing all the advantages of modern  polyester powder coatings with the natural and warm feel of real wood.  Internally it is up to the remainder of the window process whether the internal pine or timber is stained, painted or left as natural wood.
For more information on our Aluminium Power Coating service, including the colours we can create and the available finishes, contact us now.