Graffiti is common in the vast majority of towns and cities all over the UK.
It is a sad fact that buildings, vehicles, outside walls and sometimes even homes can come under attack from vandals choosing to graffiti any place deemed suitable.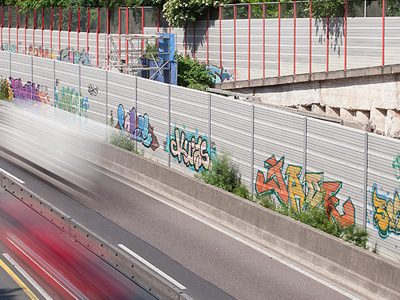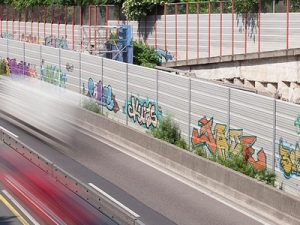 Graffiti, not only causes damage and makes buildings undesirable but it also harms the perception of towns and cities. Importantly it is also difficult to clean and expensive.
Often the paintwork damaged by graffiti won't stand up to the abrasive or other processes used when attempting to clean it off.
For commercial and other public buildings, what can be done about graffiti?
Axalta Systems have available Alesta® AntiGraffiti. This is a new type of coating system designed to protects against graffiti.
These Anti-graffiti paints have been specially developed as a system that is easy to clean providing protection against markets, spray paints and other materials often used in graffiti.
Testing of this new anti-graffiti coating has already been successfully carried out on motorway barriers, fences, railway lines, fences as well as metal information signs.
Helping metal surfaces stay clean.
These advanced anti graffiti paints are ideal for any kind of metal surface also offering the same excellent weathering and performance characteristics found in powder coatings generally.
They also meet the requirements of Qualicoat as well as available in the full range of RAL colours.
Testing of this new type of anti-graffiti paint has been carried out through the application of permanent markers and spray can paints. These were applied to various powder coated materials and then treated with typical materials used to clean graffiti.
Whilst it is widely accepted that more than one cleaning cycle is often required, tests have shown that with this new coating graffiti was removed without any obvious residue.
Whilst the effective cleaning of graffiti will always depend upon the paint materials used, this new paint technology we believe will go a long way to making the cleaning process easier and more effective in the future.