Delta Point in Croydon, Surrey  is a highly prominent and now iconic building. Formerly a 28,500 sq m BT office building it is currently being renovated to form 404 apartments together with commercial facilities on the ground floors and basement.
Delta Point was also made famous because it was used in the Batman Movie, The Dark Knight Rises as the setting for Gotham City General Hospital!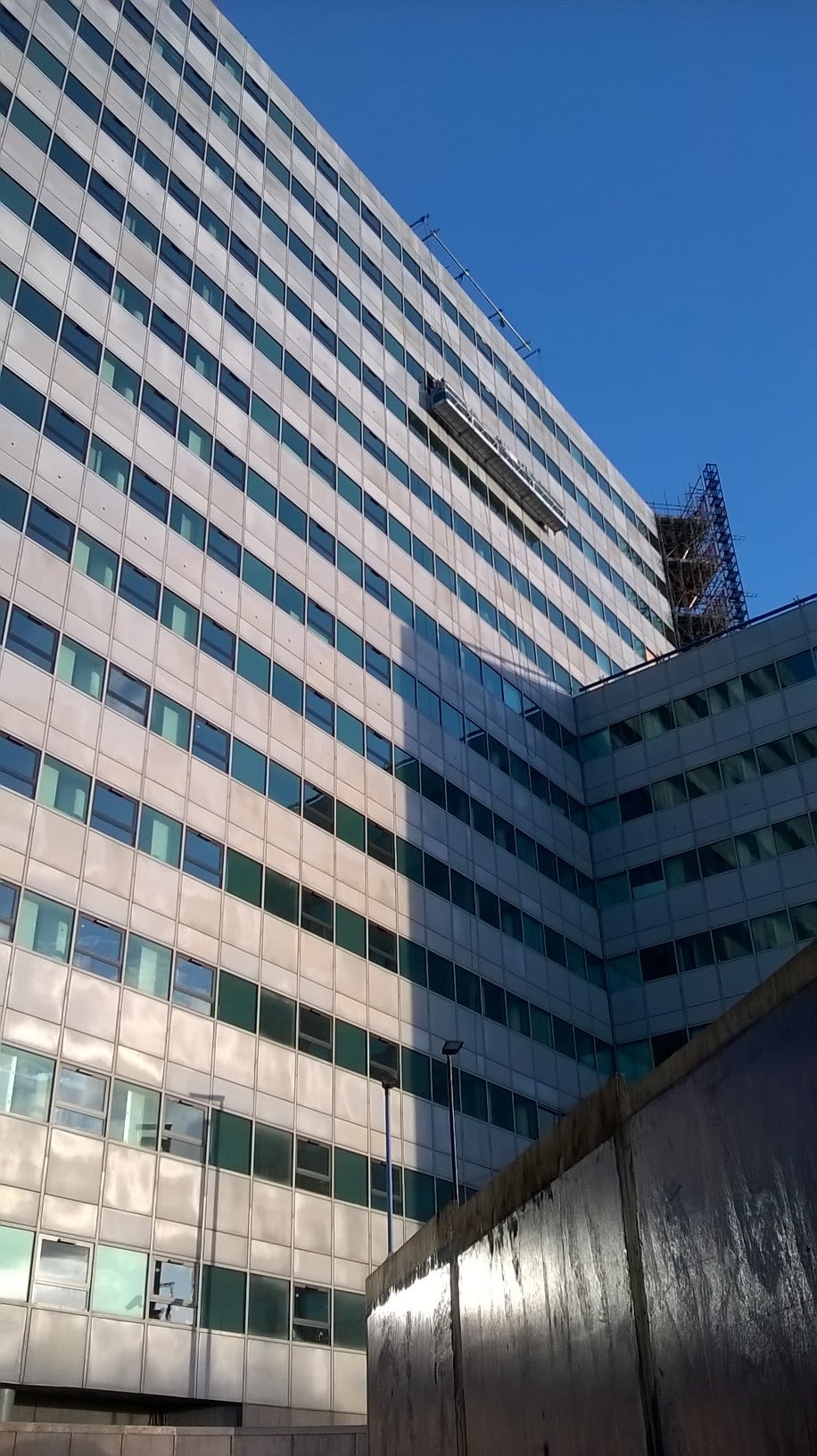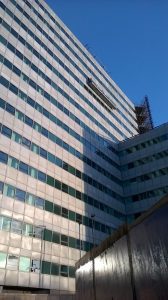 The overhaul of Delta point is part of the works being carried out for Criterion Capital Criterion, one of the largest real estate companies in the UK that purchases, develops and manages iconic prime London property for their investors.  They also operate the Miflats scheme of branded apartments.  These are specifically developed for the growing 'Build to Let' market rather than Buy to Let.
Superior help overhaul exterior facades.
As part of this substantial multi million pound development the existing facades and roof are undergoing a major overhaul.  This is part of the equally substantial works being carried out internally to create so many studios, one bedroom and two bedroom dwellings.
At Superior Paint and Powder coating, we frequently work with some of the largest, most experienced and best known cladding contractors in the UK. These are very specialist firms that are employed by for being curtain walling and facade professionals.  One of these professionals is Structura UK Ltd.
As part of our work with Structura, we powder coated a substantial amount of curtain walling extrusions in two of the most popular colours chosen today.
Polyester Powders by Syntha Pulvin
As an approved applicator of Syntha Pulvin powders, the curtain walling at Delta Point has been powder coated in XDLA489 (RAL9006 matt) and  M4M0394 (RAL9005 matt).
XDLA489 is a metallic light grey colour.  This finish that has RAL 9006 matt as it's equivalent is hugely popular with commercial buildings and the general trend towards grey tones.  Superior have also powder coated a substantial amount of window and door material for residential applications in this very popular colour.
M4M0394 or RAL 9005 Matt is a black polyester powder coat shade and one of the most popular when black is required.  Again highly popular commercially where the bold effect of black is required for commercial aluminium doors, ground floor treatments and panels.  RAL 9005 Matt is also used for residential doors and windows.
There are many properties such as those found in South London areas of Orpington, Chislehurst and Petts Wood that feature the Mock Tudor suburban houses.  These typically have black windows on the outside and white on the inside.  RAL 9005 black is commonly used with RAL 9910 and RAL 9010 white colours as well.
High quality powder coating for large and small contracts.
Our work in coating a huge amount of curtain walling material to the exterior elevations of Delta Point demonstrates our experience in handling major scale contracts.  However we also work for small and medium sizes aluminium fabricators that trust Superior Paint and Powder coating for all their colouring and finishing requirements.
As powder coaters of the major aluminium systems in the UK we can help you deliver your windows and doors on time when coated by one of the UK's leading independent metal finishers and powder coaters.
If you would like further information and prices on our coating services, please contact us.