For architects or specifiers trying to decide whether the aluminium elements of a building should be polyester powder coated or anodised can be a problem.
Which is best for aluminium powder coating or anodising?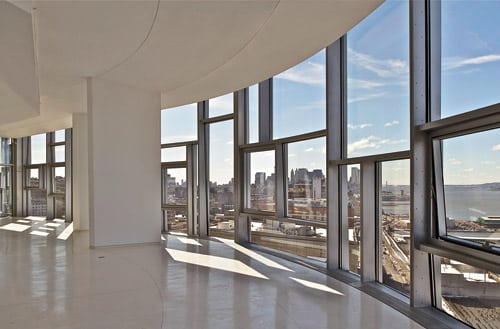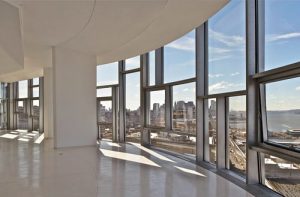 From an architectural perspective, the colour choice has a huge role to play in a building's performance, aesthetics and when looking at its life cycle. You will know that your aluminium windows, doors, curtain walling, cladding or panels, will usually need to have a finish applied.
Both powder coating and anodising offer benefits when viewed from an architectural perspective. Is there a better finish?
While powder coating has proved it's durability for over forty years, there are reasons to consider both finishes. Ultimately the choice is yours, but we offer some tips and information.
How are aluminium doors and windows in a building used?
In any commercial building, you'll find a wide variety of doors, windows, cladding and framing. Some of these aluminium products are never in contact with the public or the building user. A good example is curtain walling. Once installed, it's rare for it to be regularly touched or used. It's there to clad the external elevations and provide aesthetic as well as performance benefits.
Other products such as entrance doors are logically subject to much more use. A commercial entrance door will be utilised daily by many members of the public. Automatic entrance doors less so, but manual doors are of course going to be pushed and pulled open.
In a retail environment, you may find doors being hit by shopping trollies, shopping bags or pushchairs. If doors are likely to be subjected to intensive use, so the coating will come under greater stress than a screen or a window.
The doors and door frames may be less used but certainly the door handles will be the most common point of contact by a user. In these situations and to ensure paint is not damaged though through simple use or wear and tear, it may be best to consider having your door handles anodised rather than powder coated. It may even be preferable to have these fitted in a satin or polished stainless steel.
So as you can see there are situations where a powder coated finish, while durable may not be preferable for use on doors or other aluminium elements subjected to high use on a regular basis.
When to consider a powder coated finish.
From an architectural perspective, powder coating offers several advantages over anodising.
The biggest possible choice of colour.
Advanced guarantees such as city centre, marine or coastal
Great uniformity of colour even when batches are separated by time.
Most shapes and sizes can be powder coated.
Better chemical resistance
A choice of metallic textured and even wood effect coatings.
Can be specified as antibacterial or anti-graffiti
When to consider an anodised finish.
Anodising is a different finishing process. A polyester powder 'coats' the profile, an anodised finish becomes ingrained and part of the profile.
Anodising is harder than a powder paint finish.
Anodising may be preferable in high traffic areas
Anodising does not peel off as it's part of the metal rather than a coating.
A much deeper metallic colour can be achieved with anodising over metallic paints.
In considering what is the best finish for your building, often you'll need to consider the use as well as the aesthetic benefit that over 200 RAL colours can provide.
If you'd like more information about polyester powder coatings for commercial windows, doors, cladding or commercial buildings generally, contact us for information, colour swatches or technical assistance.