Chrome free pretreatment is the latest change to affect the powder coating industry. Applicators of polyester powder are one of many businesses involved with chemical substances.
The powder coating of architectural aluminium requires several pre-treatment processes. These procedures ensure that the metal and surface to be painted is clean, prepared and creates the right adhesive surface for the polyester powder.
Chrome Free pretreatment required in late 2017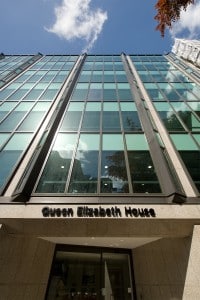 All aluminium needs cleaning and pre-treatment before powder coating.  Chrome has been used as an anti-corrosion coating in the pre-treatment of aluminium extrusions for nearly four decades. However, there is a European Regulation on Registration, Evaluation, Authorisation and Restriction of Chemicals (REACH). REACH is effectively a ban that will come into force in September 2017.
Superior Paint and Powder Coating are making a substantial financial and production investment to ensure we are ready to meet this change in the pre-treatment of material for powder coating.
The way aluminium is pre-treated for painting will change from the current chrome-based method. Examples include new units for demineralisation, improved stainless steel-lined tanks, additional testing equipment for quality control and ongoing staff training.
As an Approved Applicator of the leading paint powders in the world, we will also be audited by the professional organisations on a more stringent level. We are are working with the professional bodies and the requirements of REACH to ensure compliance with the new regulation well in advance of the date it comes into force.
Superior Paint and Powder Coating will integrate Chrome free pretreatment.
At Superior Paint and Powder Coating, we will be fully compliant with any regulation changes.  Our company will use this new standard to continue offering the highest standard in powder coated aluminium.  Our quality will remain exceptional and fully meet these new pre-treatment and process control standards.
More information about the European REACH Regulation is available.
We will keep you updated on our transition to meet these new rules.  We will also provide information about the changes we will make to our processes and factory equipment.
If you would like further information on our range of finishing and powder coating services for architectural aluminium and other materials, please contact us.