For the construction of new or the refurbishment of existing buildings, powder coating for architecture is significant. A polyester powder coated surface on a window, door or curtain walling screen is not just about colour choice. Advancements in powder coating technology also mean a range of products with textures, enhanced durability, graffiti protection and those for ultra-clean environments.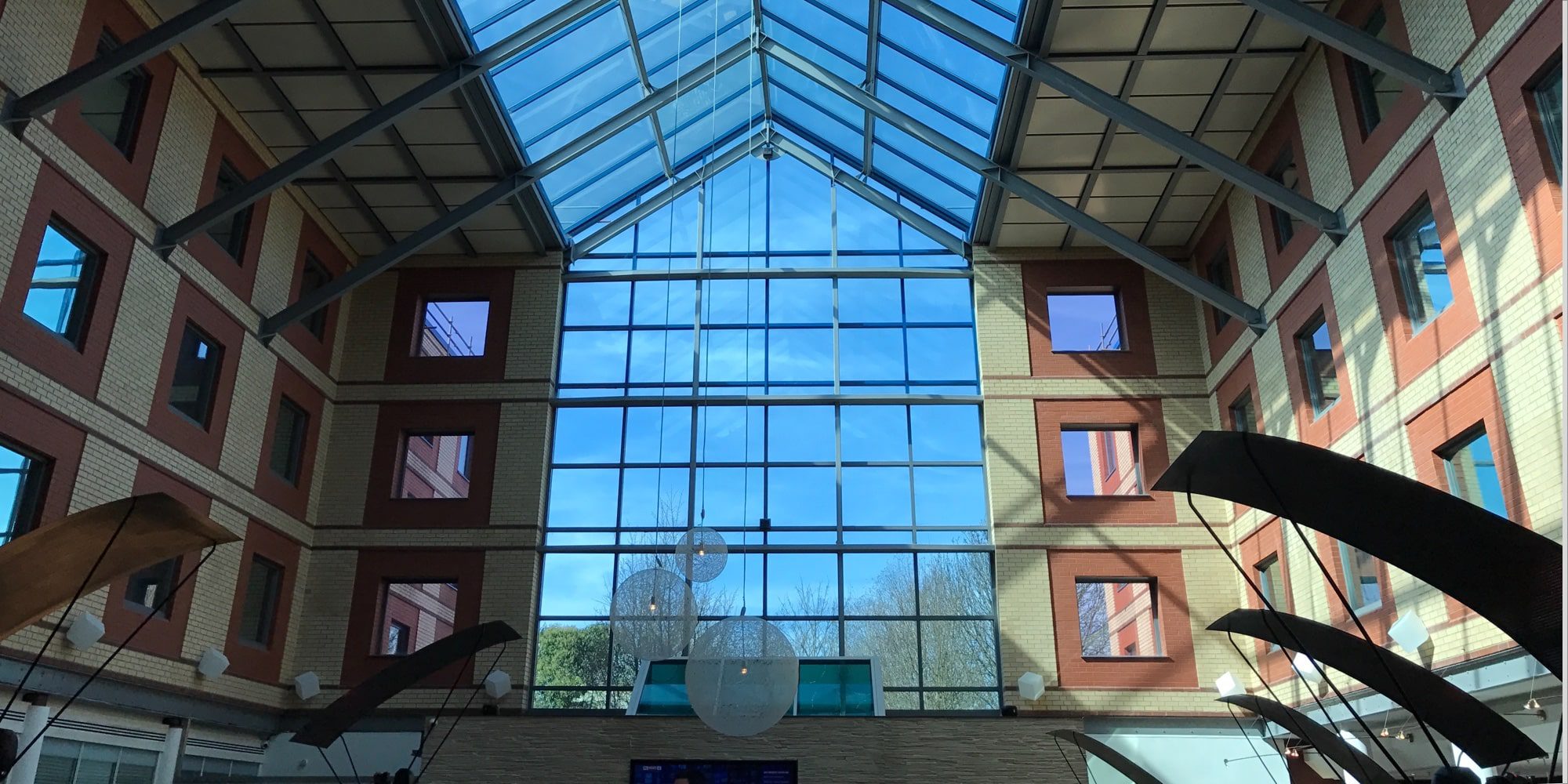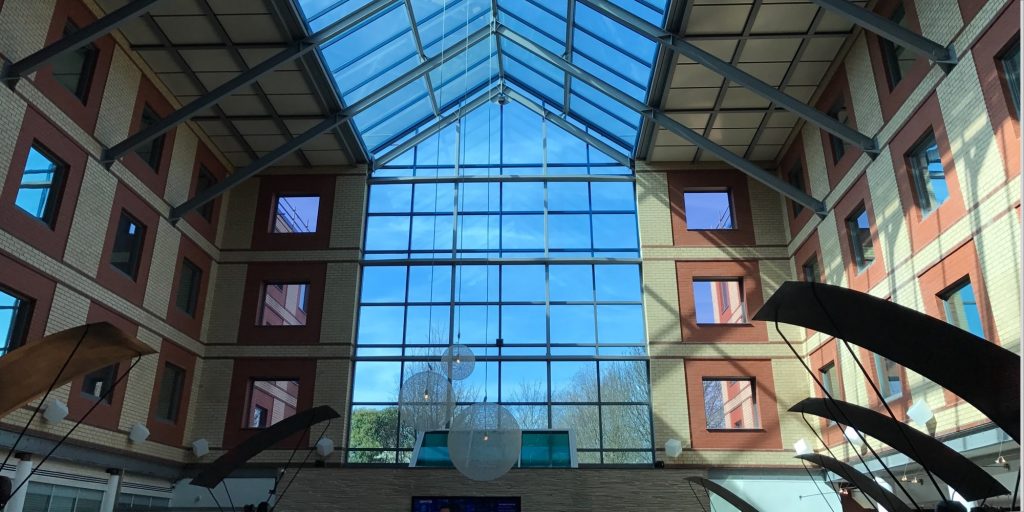 How building owners and designers benefit from powder coatings in architecture
Long-lasting colours and low maintenance are two common requirements for a paint finish. However, there are new areas where the current range of powder coatings provides even more benefits. These apply to both the construction of new buildings of new coloured components in a refurbishment.
Environmental Credentials for powder coating
All polyester powder manufacturers invest significantly in reducing the carbon footprint of their production processes. Interpon is one of the world's leading providers of powders. They've recently produced a White Paper outlining the role powder coating plays in a more sustainable world. Its purpose is to make architects, fabricators, specifiers and building owners more aware of the role they play in designing the buildings of tomorrow.
For powder coatings in architecture, it's all about improvements to treatments, lifespan and application. From saving energy when coating a profile, through to powder coating plants using renewable energy. This White Paper by Interpon details current and future trends in building construction and the role all parties have to play.
New innovations in powder coated finishes
Several innovations in the production of even more distinctive powder coated finishes provide architects significant choice. Not only in the colour but in look, feel and functionality. Some examples include:
Interpon Prècis Ultra Matt, a specialist finish with properties able to reflect light. The look of this paint finish is either solid or metallic changing it's appearance depending on the way light hits it. As well as this, Interpon Prècis Ultra Matt has a 25 year warranty and significantly higher gloss retention.
Another new finish is Interpon D2525 Flex. This particular gloss, satin, matt and structural (textured) finish is especially suitable for powder coated profiles undergoing extensive machining. It's purpose is to be a more flexible finish and more durable as a result.
Offering even better scratch resistance is Interpon D X-Pro. We see this finish as being especially useful on powder coated components frequently handled. An excellent example is painted handles on commercial doors as well as any product subjected to high traffic.
Power coating in architecture now provides designers with texture or an alternative appearance. Metallic finishes, wood effects, stone effects and even colour designed for supporting health and well-being. As building design gets more sophisticated, so do the powders intended to colour and protect it.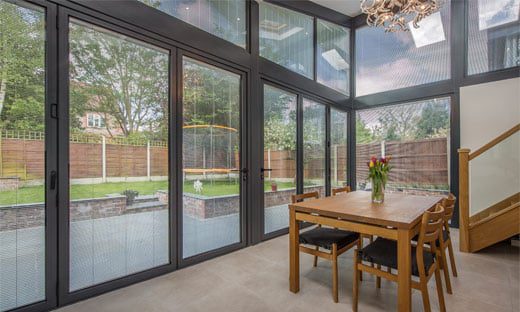 Better environmental credentials
Of course, powder coating in architecture plays a significant role in Green Buildings. Whether BREEAM or LEED, as well as Greenstar, HQE or GRIHA in other continents. Several global organisations are responsible for drafting Green Building specifications. The purpose of these is creating buildings not only preserving natural resources but having their own Green credentials.
Powder coating plays a significant role in the construction of these sustainable buildings.
More information about power coating in architecture and construction
Superior Paint and Powder Coatings are approved applicators for the major powder coating brands including Interpon. Contact us today and discuss your project requirements as an architect, fabricator, cladding contractor or installer.