How much does powder coating cost for aluminium profiles? It's impossible to give a price for general powder coating as there are numerous factors relevant to how professional applicators price their products. In this article we give some information on all the different ways powder coating costs vary and why it's always best to get a bespoke price for your particular requirements.
As architectural aluminium specialists and holding all the required certifications, this article, of course, focuses on powder coating architectural aluminium and similar metals, rather than garden furniture, car wheels or bicycle frames.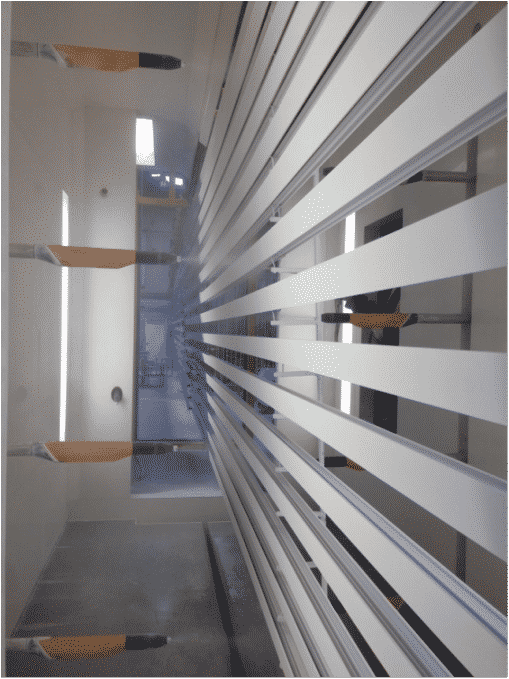 How we work out the powder coating cost for profiles
Quantity is of course the first thing affecting the powder coating cost and it's natural that larger volumes will benefit from more competitive pricing as powder wasteage is less. Whilst all our prices are competitive at all times, the larger volume jobs aren't affected by wasteage or minimum order charges like small batch orders.
The type of powder used affects the price you pay.
With access to the major powder manufacturers, powder prices vary depending on the type. Importantly, the end result required from the surface finish also affects the price.
Marine grade coatings, super-durable, anti-graffiti and those finished requiring an extended guarantee all come at different price points. It's another reason whe the manufacturer of powder chosen as well as the product itself needs pricing individually every time.
An explanation of minimum paint charges with powder coating
Most professional powder coating applicators buy their powder from the manufacturers. Of course, certain powders are in high demand and usually held in stock. Colour examples for the profiles used to coat doors and windows include grey, black and white finishes all very popular in residential and commercial coating.
Special colours such as less popular shades or where an architect has specified something from a particular range may be subject to special purchase and a minimum order of powder from the manufactuer. This can also affect the powder coating cost, so it's worth checking your particular shade with us. It may be possible to offer an alternative.
Minimum order charges are also typical across the finishing sector for small orders, so do also bear this in mind.
How profile surface area affects the powder coating cost
Another reason why it's not possible to find online prices and all powder coaters ask you to get in touch is the surface area of the profile needing powder coating.
A large aluminium profile such as those used in facades and curtain walling is naturally going to require more powder than a smaller profile such as an aluminium angle or trim. Therefore we usually ask for details of the profiles you want painting and prices are worked out on the area needing coating.
Other things to watch out for here is that some profiles have visible surface areas (such as the outside or inside of a window profiles where the powder coated finish needs to be perfect in coverage. This differs from something like a window cill profile where the underside isn't visible and fixed onto the structure. The price you pay also depends on the surface coverage and knowing what's a primary surface area and what isn't.
Pre-treatment and cleaning
All material needing powder coating needs to go through a process of cleaning and preparation for the powder application.
Therefore our prices also allow for the full pre-treatment process ensuring your profiles are clean and with a surface ready to accept the powder. A clean surface ensures the best possible adhesion of the powder itself.
The shape and length of aluminium needing powder coating
Also affecting the powder coating cost is the shape, size and type of profile. Aluminium window profiles naturally differ from the sheets used in aluminium panels as just one example. This is why any professional applicator of powder coated colours always asks for details of exactly what needs painting.
How your profile is prepared for delivery also affects the powder coating cost
Every one of our customers is different as to how they receive their high quality painted profiles from us. Depending on the nature of the profile and its intended use we're asked to protect and package it in different ways. This can also affect the price you pay, based on standard protection up to all profiles taped or individually wrapped.
Get quality powder coated metals with first class service from Superior
At Superior Paint and Powder coating, we serve aluminium systems companies, window manufacturers and the wider construction trade with high quality powder coating services. We are proud to be members of the leading aluminium and powder coating associations promising the highest standards of colour and quality. Contact us to discuss your project or profile painting requirements, get a quote and our current lead times.