Axalta Coating Systems manufacture specialist polyester powders using the latest in technology and testing. Used extensively in industrial and other applications, Axalta powders protect architectural aluminium in the most demanding climatic conditions.  Polyester powders also protect in external environments prone to corrosion.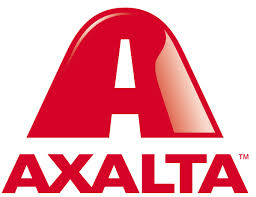 Axalta polyester powders used in construction come highly regarded for their durability, corrosion resistance, quality of paint film build up and environmental qualities.  There are also specialist powders available to meet particular requirements such as anti-graffiti paint or extreme heat resistance.
For Architectural aluminium applications, Axalta Coating Systems offers the Alesta AP Brand.
Alesta AP offers a range of colour powder coatings explicitly designed for aluminium or steel.  Alesta offers excellent weathering protection for external powder coated products such as windows, doors or curtain walling. Available in many different colours, finishes and textures the range of powders are all Quality Assured. Alesta also meets Qualicoat standards and GSB.
RAL references are used for the Axalta Alesa AP The Classic Collection.
Additionally, specialist ranges include The Mineral Collection, The Best of Collection, The Anodic collection, The Fine Textured Collection and The Crazy Colours Collection.  These varying and diverse specialist powders can come specified in various external architectural uses including:
Aluminium extrusions
All types of standard and bespoke aluminium profiles
Flat aluminium sheets
Cladding materials made of steel whether standard or galvanized
Metal structures such as porches or other outdoor products.
Axalta has also recently launched an innovative new website whereby where you can choose from over 1000 colours and view a final example of what your chosen project will look like in any of the chosen colours.
Furthermore, Superior Paint and Powder Coating provides Axalta Polyester Powders all under the Qualicoat standard. We can provide you with detailed specification sheets and technical information for your construction project.
Finally, download the technical sheets for each product below: