Paints, treatments, surface products and coatings are part of everyday life in that they add colour to homes, offices, our possessions and items we come into contact with on a daily basis. Additionally, paints preserve natural materials such as wood and preventing corrosion and contamination on other surfaces such as aluminium and steel.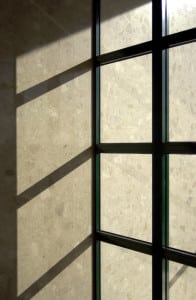 These products by their very nature contain chemicals and in today's environmentally aware society all manufacturers and produces need to manage the associated risks inherent with an product containing chemicals.
It is liquid finishes that contain the pollutants known as Volatile Organic Compounds (VOC's).
VOC's are chemicals that have a distinctive odour and are released into the air. It is the distinctive smell of paint and other coatings that is VOC's.
Volatile Organic Compounds are found in many everyday products such as fuel, cosmetics, aerosols and of course paints and coatings. It is VOC's that when reacted with sunlight creates the ozone and smog all contributing to air pollution.
The good news is that polyester powder coating contains no solvents and releases negligible amounts of VOC's, if indeed any.
For the powder coating industry, the lack of these chemicals means much simplified pollution controls in the production process and without the need unlike other industries, for pollution control equipment in powder coating plants.
Another advantage of VOC free polyester powder coating is that any paint powder that does not adhere to the material first time round can simply be reused. It is retrieved and put back into the production process for reuse. This again is a contributing factor to eliminating waste commonly found in other paint process systems.
There is cleaner air involved in powder coating also. As polyester powder coating has no VOC's, the air that is used in the paint booths can also be recirculated again eliminating the need for costly extraction systems.
The advantages of polyester powder coating for industry and consumers is remarkably simple. Polyester powder coated items significantly reduce the environmental footprint.