PPG Industrial Coatings are well known for durable and extended performance powder coatings for decorative and industrial applications. The range of polyester powders and coatings manufactured by PPG provide coating solutions that are environmentally aware yet with suitable hardness and abrasion qualities to resist external contaminants and provide long service life.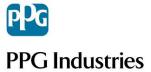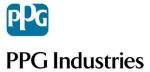 Typical applications where PPG Industrial Coatings are used include:
Automotive
Household Appliances
Metal Box applications
Metal frames for motorcycles, computer chassis and automotive parts
Office furniture and general metal furniture applications.
The range of powder products manufactured by PPG includes:
EPOXIES
Envirocron® epoxy powder coating technology for metals that require high resistance to corrosion or chemicals with good adhesion required.
EPOXY POLYESTER HYBRIDS
Envirocron® hybrid powder coatings are for internal uses such as radiators or other metals where changes in temperature are frequent.
POLYESTERS
Polyester powder coatings for external products such as garden furniture, outdoor equipment, lighting and much more.
POLYURETHANES
Envirocron® powder coatings provide protection and a tough exterior finish for products that may be prone to chipping, scuffing, wetness, salt and other contaminants.
ACRYLICS
Enviracryl® are specialist acrylic powder coatings for external applications providing high gloss colours with maximum smoothness.  Typical applications include automotive clear coats and general outdoor gloss metal products.
FLUOROPOLYMER POWDER COATINGS
ARC 2001™ is ideal for architectural powder coating of external aluminium.  It is widely used for curtain walling, windows, doors and panels that require typical protection from the weather and industrial polutants. Similar products in the range include DURANAR® and CORAFLON®
METALLIC EFFECT POWDER COATINGS
PPG metallic powder coatings are a specialist range of powders to give a metallic finish to architectural aluminium or steel. Other special effects are also available.
Superior Paint and Powder Coatings are approved Applicators of PPG Industrial Coatings and will be pleased to advise you on where these specialist powders and coatings can benefit your next project.
You can download each of the product brochures below: