Coloured windows and doors, even steel and other metal products designed for the outdoors are finished using powder coatings for external use. With all types of materials weathering and ageing following exposure to the weather, what can you do to protect the coloured surface on painted aluminium? Having your aluminium profiles coloured by a professional applicator and a member of professional organisations gives peace of mind in quality coatings. However, building owners and managers also need to consider all the factors causing powder coatings for external use to age prematurely.
Help with looking after powder coatings for external use.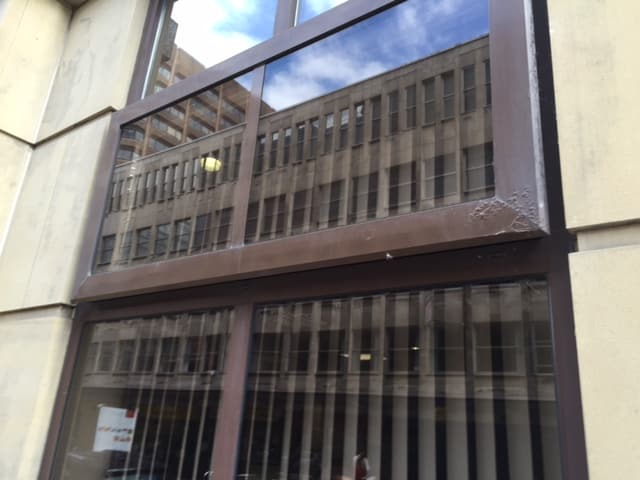 Cedar cladding panels, natural stone, wood and some metals all change their appearance as they remain exposed to the elements. To look after powder coatings for external use means avoiding the various factors causing premature ageing and oxidisation. Of course, ensuring the coloured surface is routinely cleaned helps here too.
Ensure correct pretreatment and application in the first place
How aluminium is pretreated before coating, is as important as the coating itself. At Superior Paint and Powder Coating, we're proud to be members of professional organisations including Qualicoat, having a global presence in the coatings market.
Effective cleaning and pretreatment before coating is the best way of ensuring powder coatings for external use adhere correctly to the mill finish aluminium surface and give you the right warranty.
Timely removal of low-tack protective tape
Low tack tape is widely used to protect powder coatings for external use as the aluminium profiles are transported or go through factory processes.
Most installers should remove this tape upon completion of the installation. Where other trades remain on-site, often it can be left till the building handover. Left too long, the tape risks adhering to the paint and causing damage.
How cleaning contractors can help
With many companies employing window cleaners or specialist cleaning contractors, it's worth speaking with them and making sure they wipe dry any vulnerable surfaces. Many cleaning contractors use the clean water system and whilst effective, can leave small water pools on some surfaces. Where water concentrates in a particular area of powder coatings for external use such as roof valleys, pressings or flat cills.
Where squeegees may be used dragging and cleaning the dirt off glass surfaces, the residue could be left on the window frames. Again over a period of time, this residue collecting and gathering without being cleaned can affect the surface finish.
Also important is making sure any cleaning solutions are fully cleaned off from the powder-coated finish.
Avoiding sun damage on powder coatings for external use
Sun damage is one of the major causes of damage to powder coated finishes as it rainfall and airborne contaminants.
Only a routine cleaning programme helps protect the aluminium profiles from chalking, degradation, whitening of the surface. At the same time cleaning allows a visual inspection, letting any damaged powder coating be quickly repaired.
Where a coating is significantly damaged, only on-site powder coating specialists can repair and restore to like new.
The importance of routine cleaning cannot be over-emphasised. Especially in the retail windows and doors space, the 'low maintenance' qualities of powder-coated finishes are heavily marketed as are the long guarantees. However, what isn't mentioned is how routine cleaning can affect the outcome of a warranty claim in the event of a problem with the coating itself. In coastal locations, this routine cleaning is even more important.
Get quality powder coated metals with first class service from Superior
You can get in touch with us to help you understand better what's required to retain the good looks and long-term performance of powder coatings for external use.
At Superior Paint and Powder coating, we serve aluminium systems companies, window manufacturers and the wider construction trade with high quality powder coating services. We are proud to be members of the leading aluminium and powder coating associations promising the highest standards of colour and quality. Contact us to discuss your project or profile painting requirements, get a quote and our current lead times.